AUGUST 5 - AUGUST 12
Yes it was. If you are looking for a good time, go to Ireland. The Irish certainly know how to party, so you better step up your game and build up that tolerance because the Irish people can DRINK!
The first thing I noticed was how green everything was. I guess it makes sense considering how much rain they get throughout the year. Oddly enough, we lucked out and had quite a few sunny days. The second thing was how much more affordable everything was - and yes, compared to Iceland, Ireland was very affordable! Last but not least, the people are beyond friendly and everyone always went out of their way to help us out no matter where we went.
We flew into Belfast from Reykjavik and decided to explore the city for a couple of days. We booked a room at Belfast International Youth Hostel, which ended up being decent. The rooms were tiny and felt like we were in a prison cell, but the washrooms were clean and the kitchen had everything we needed for cooking our meals, so we didn't complain. They also had wifi which was a bonus! The cost was $60/night for a private room.
Since we didn't have much time in Belfast, we thought we'd check out the Titanic Belfast. It's worth checking out, but unless you want to read all about the construction, voyage and it's tragic end (which you could just do online), my advice is to walk around the Titanic Quarter and get a feel for what the area might have looked like in the early 1900's. Don't get me wrong - I love history, but I wanted to see something real, tangible. Just outside of the exhibition building, you can check out the Nomadic which was used to carry first and second class passengers from Cherbourg to the Titanic. It was designed by Thomas Andrews - the same person who designed the Titanic.

Just across the street, you can also see the original Harland & Wolff Drawing Offices where the plans for the Titanic, Olympic and Britannic were prepared. Pretty cool!
The hostel we were staying at only had one night available, so we had to check out in the morning and find a new one. We booked a night at Paddy's Palace, which ended up beig much better. The staff were friendly, the rooms were more spacious and modern and we ended up meeting some really cool people. This place cost up $65/night for a private room.
Unfortunately, we didn't end up having enough time to check out Giant's Causeway but from everything we've heart it's a must see when visiting Belfast!
Next stop was Dublin! I've been looking forward to checking this city out as well as visiting my longtime friend Theresa and her boyfriend Niel. We ended up staying at their place for 4 nights and they were the most amazing hosts. Me and Mike woke up on Saturday morning to the smell of pancakes, coffee and fresh croissants. What else could you ask for!? They were spoiling us already.
We ate like champs and headed to the city centre. Theresa took us to the major sites including Trinity College, St.Patrick's Cathedral, Temple Bar, The Dublin Castle and of course...Penny's. If you don't know what Penny's is - well, you'll just have to google it.
Oh - and we went for amazing Fish and Chips at Leo Burdock, which has been around since 1913. One portion was massive and probably weighed about 5 pounds. Mmmm....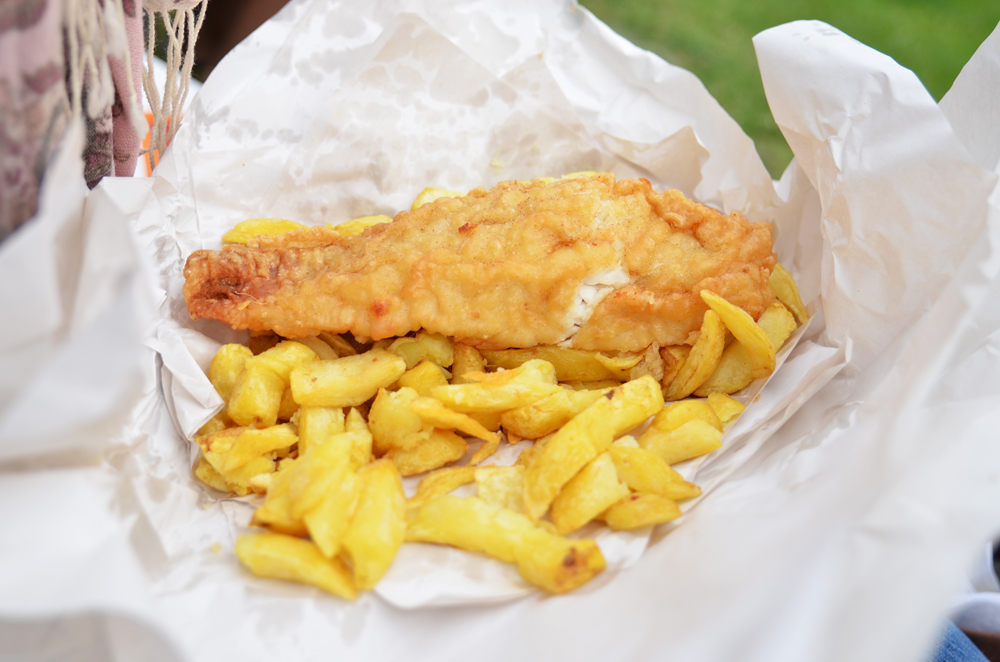 Later that night, Theresa and Neil took us out to Johnny Fox's, which is one of Ireland's oldest and most famous traditional pubs, located on top of the Dublin mountains. The food was delicious, the music was amazing and the dancers were fantastic!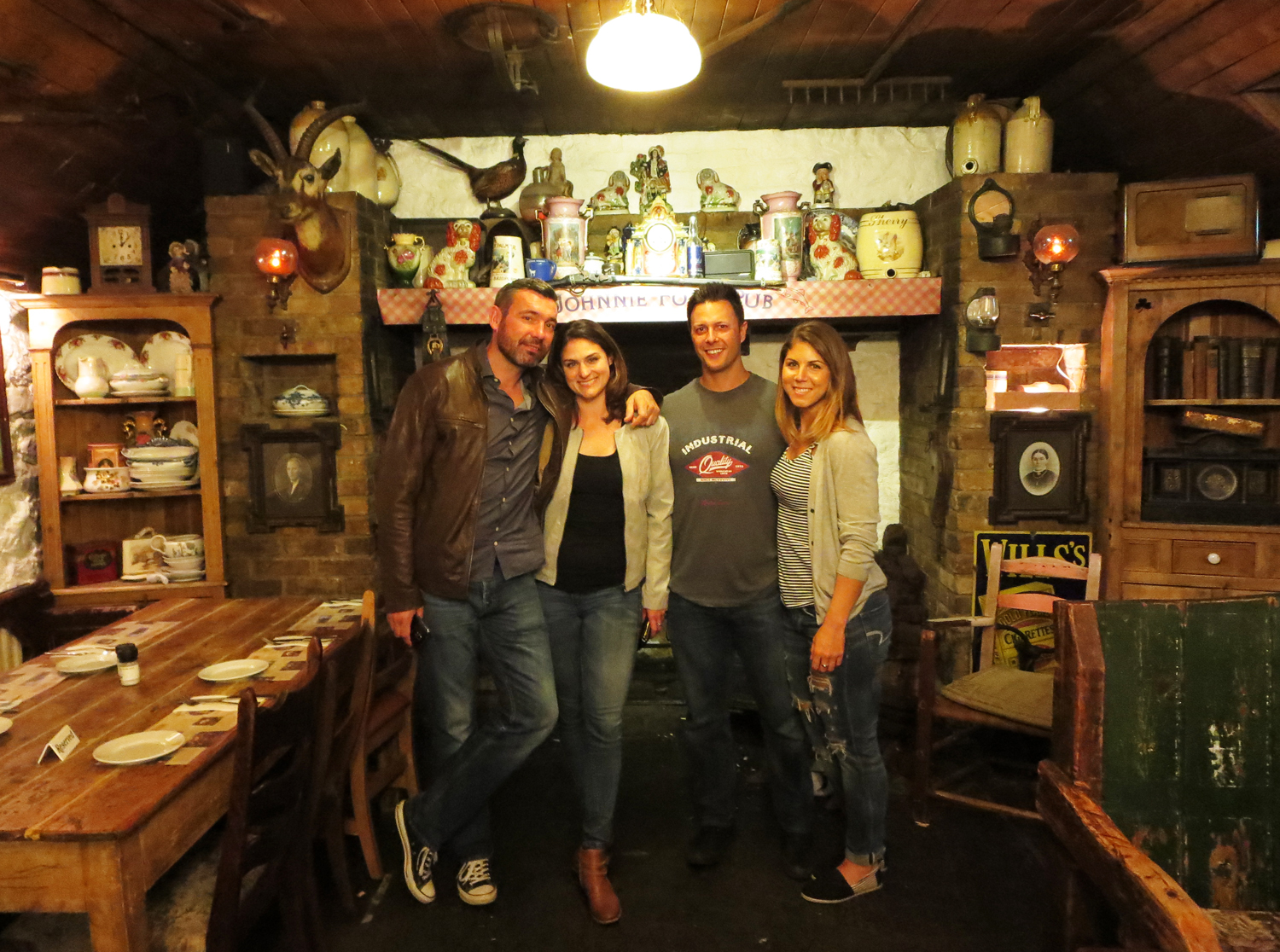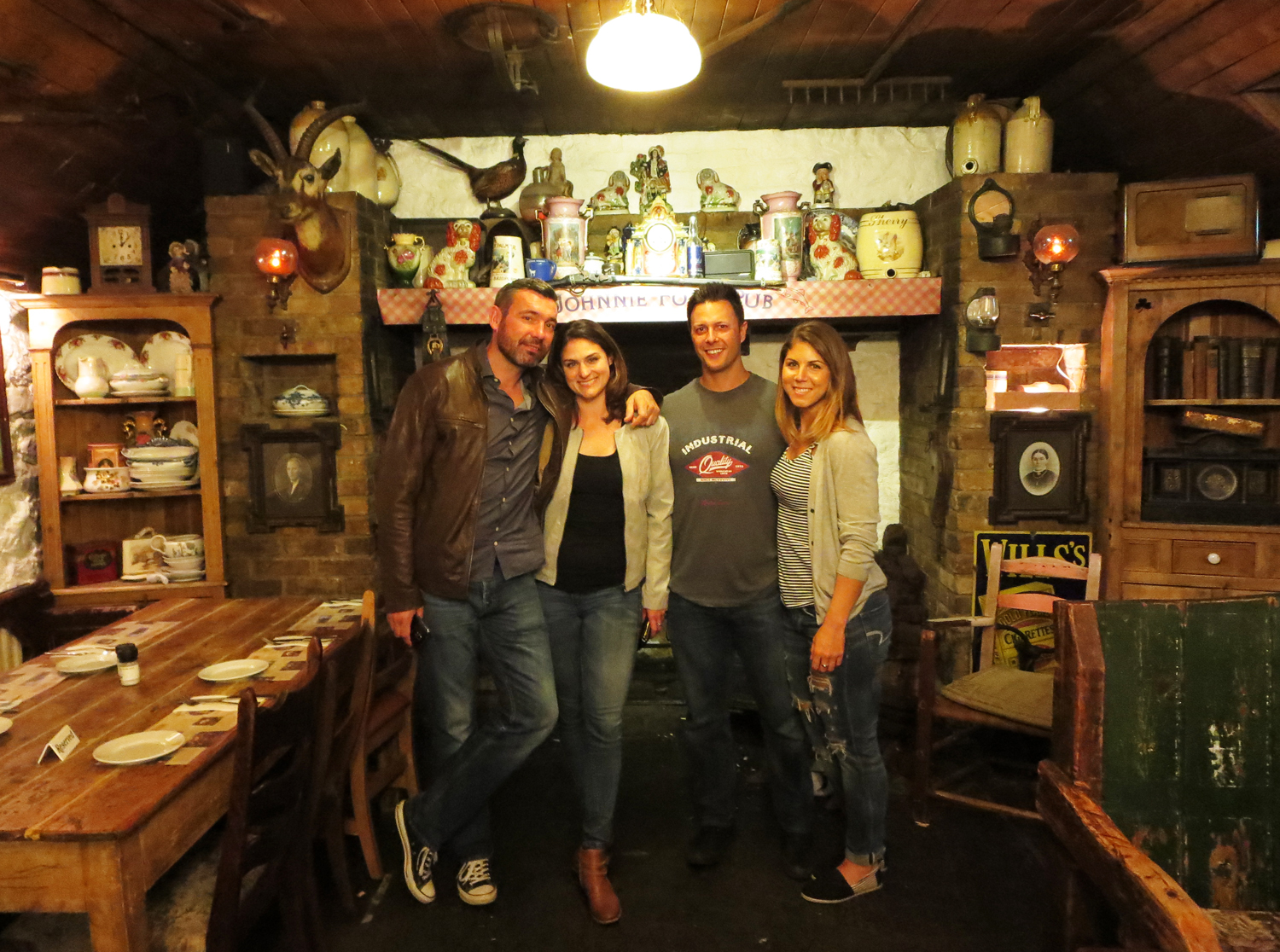 On our third day in Dublin, we went to check out the Malahide Castle and Gardens, which is one of the oldest occupied castles in Ireland. Built in 1174, it was home of the Talbot family for more than 800 years! The estate began in 1185 when Richard Talbot, a knight who accompanied King Henry II to Ireland was granted the lands. The last of the family, Rose Talbot left Malahide in 1975. Today, the castle and grounds are looked after by Fingal County Council.

We had a tour guide who took us around and I couldn't believe how old some of the furniture was. One chair is nearly 800 years old - INSANE! The price for the tour was €12 per person.
The following day we headed to Galway by train. We bought our tickets a couple of days in advance and it cost us €50/per person. Just a little tip - try to buy your train and bus tickets in advance because it's much cheaper!
The train was very comfortable and clean. We had wifi and the ride was about 2 hours.
Galway is amazing! I think it's probably my favourite city in Ireland. It's not very big, but it's full of life. It is a harbour city on Ireland's west coast and it's well known for it's vibrant lifestyle and art festivals. The city's hub is the Eyre Square which is surrounded by cafe's, pubs and art galleries. There's a ton of musicians on the streets and the general vibe of the city was great. If you like people watching while sipping on a coffee (or a Guinness), or if you want to hear some Gaelic - Galway is your place!
We booked a private room through AirBNB and the place was about a 30 minute walk from the city centre. This cost us $70/night. We wish we had more time in the city because there's so much to see in the area such as the famous Cliffs of Moher which we didn't have a chance to see. Oh well...next time!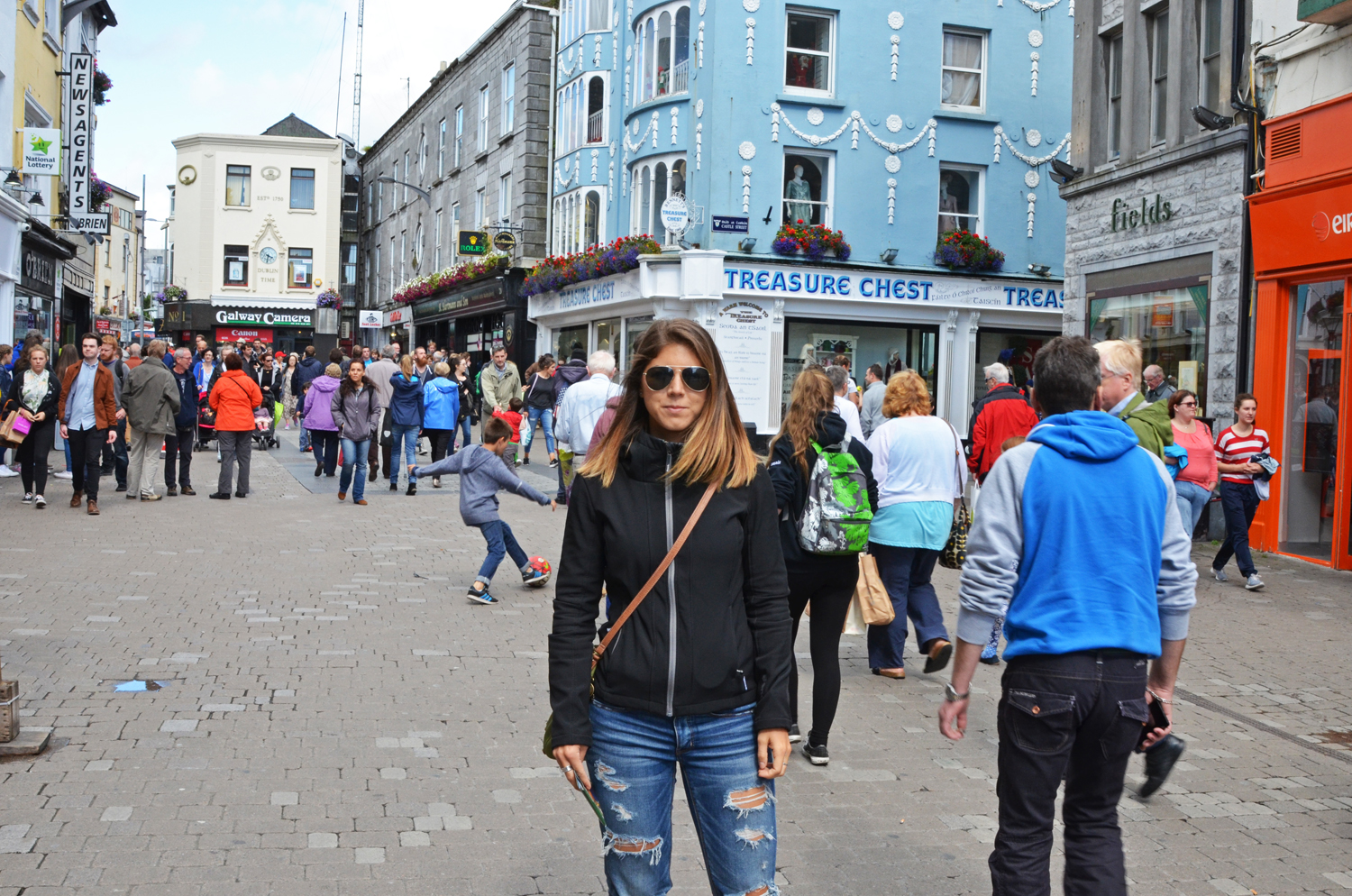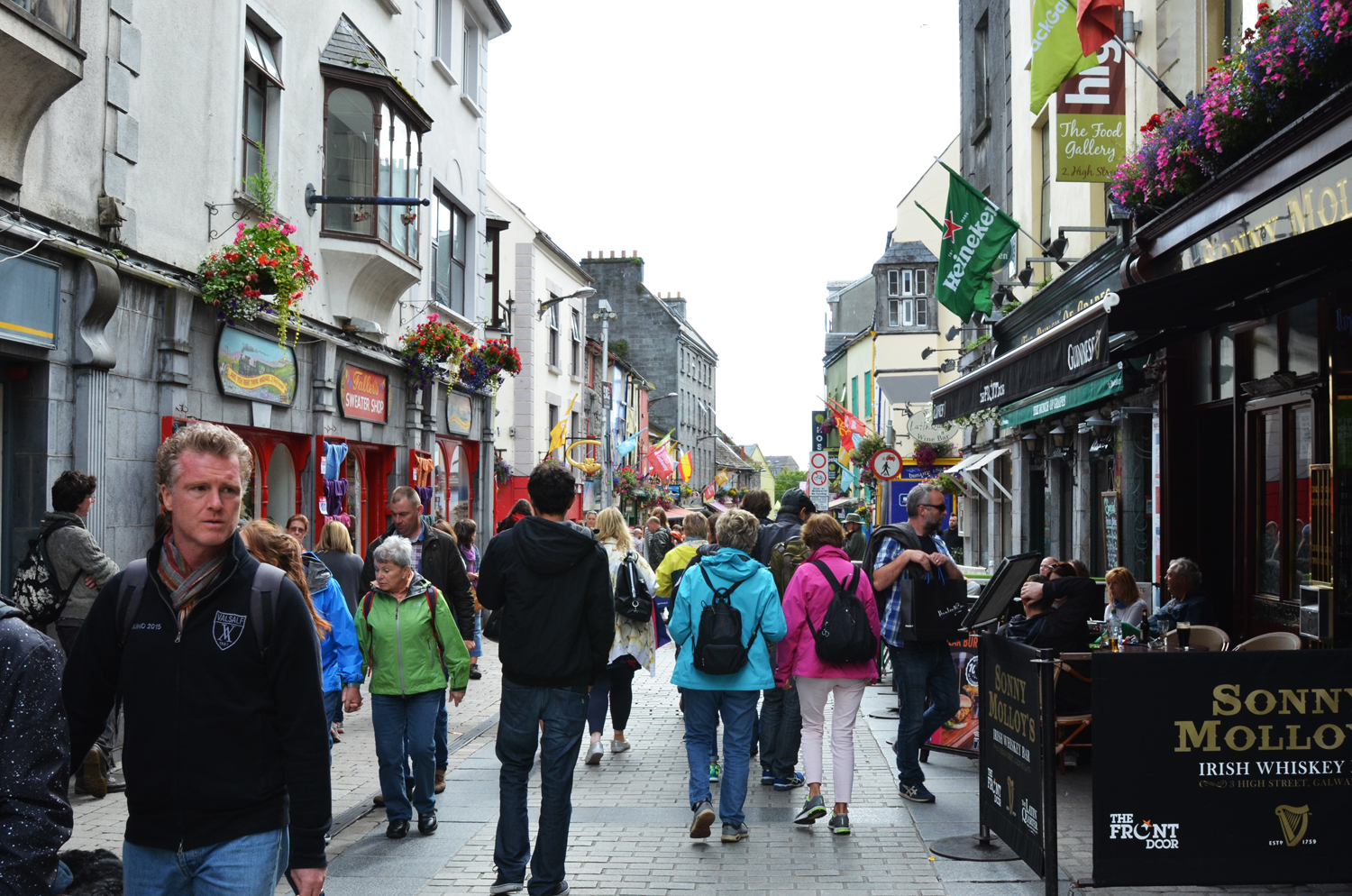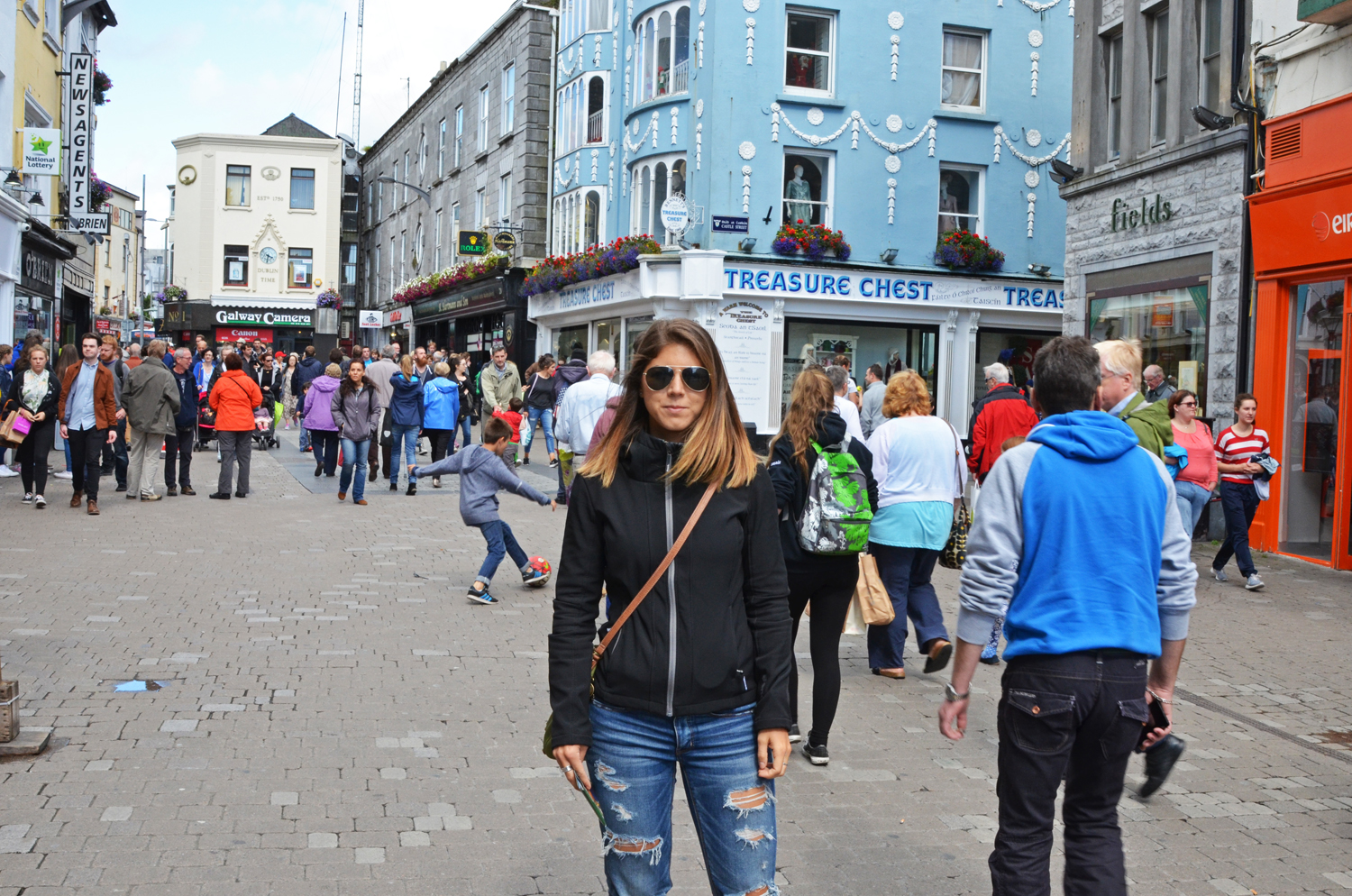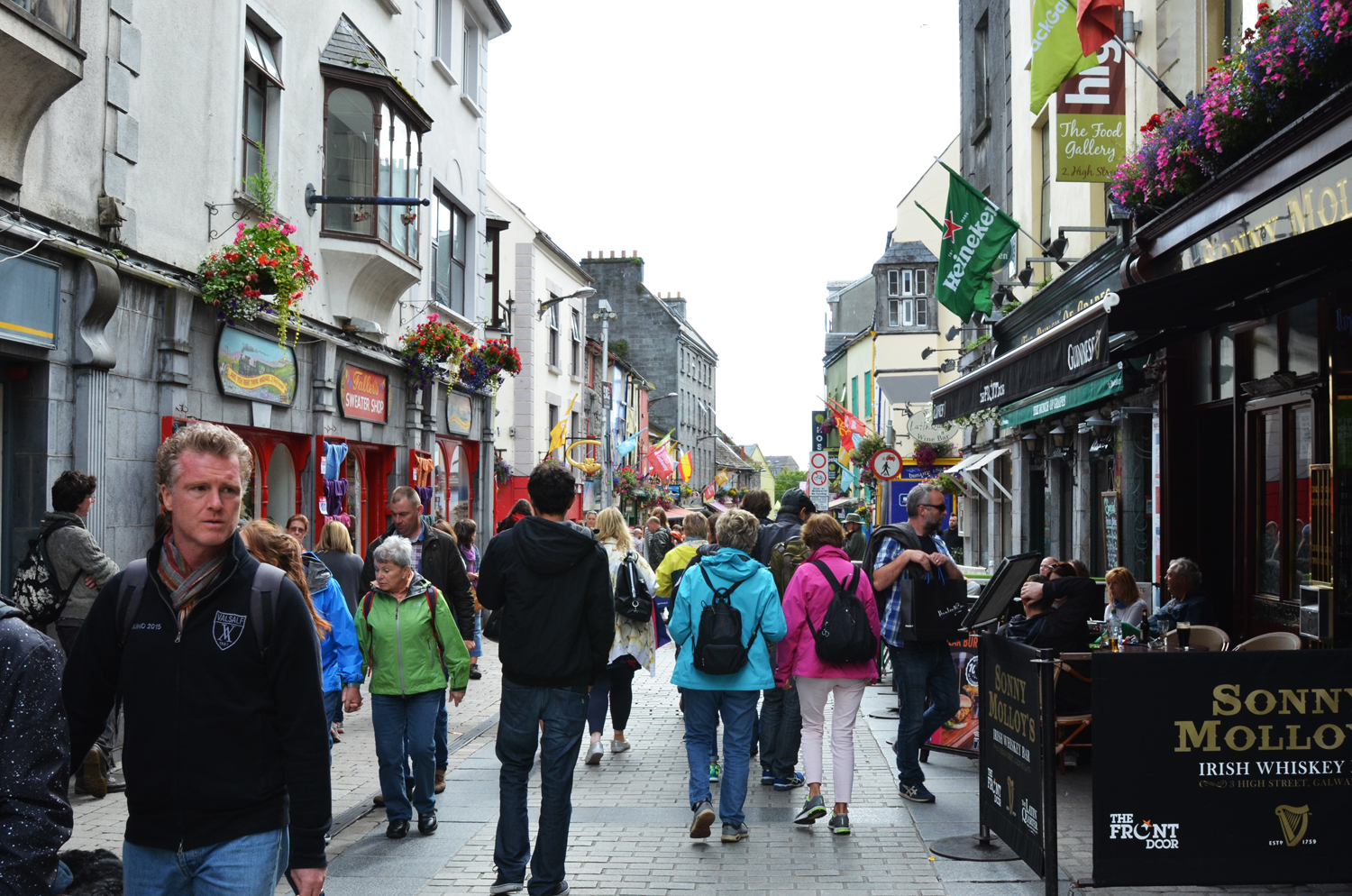 After wandering around for hours, we were pretty hungry and we decided to check out a place that our host, Marcus recommended. The Dough Bros opened up in Galway about a year ago and they've become popular with the tourists and locals as well. They originally started out as a food truck but they finally opened up restaurant one year ago. It's worth checking out - their traditional wood fired pizzas are delicious and cost around €9 each.
The evening ended up being more eventful than i anticipated. When we got picked up by Marcus, he accidentally ran over my foot. Yes, you read that right! I honestly don't know how my toes were still in tact. As I was trying to pull my foot from under the tire, one thought ran through my mind - THANK GOD I GOT TRAVEL INSURANCE!
In the end, nothing was broken and I didn't have to go to the doctor. I guess it was my lucky day! :)
 
The next day we were heading back to Dublin, but before heading to the train station we got breakfast at this awesome place called Jungle Cafe! We ordered a couple of detox smoothies and omelettes which was a nice change from fish and chips.
 
Once we got back to Dublin, we checked out the Guinness Storehouse and the Archeological Museum. If you are into archeology, you'd probably enjoy the Bog People exhibition. These bodies have been extremely preserved over the last 2,000 years, and you will see for yourself in the pictures below. Scientists believe that these bodies were sacrificed to the gods of fertility to ensure good harvest.
Last but not least, we visited the Old Library and The Book of Kells - very impressive and a must see in my opinion! We also had a chance to meet up with my old coworker and catch up!
And that sums up are amazing trip to Ireland.
Here's the breakdown of how much we spent for 8 days:
Accommodations: $210
Food: $425
Activities: $30
Domestic Transportation: $211
Misc: $370
Tourist Visa: $0

Total: $1246
Daily Average (per person): $78

*Excludes one-way flight from to Reykjavik to Belfast ($87 each)
**Currency exchange 08/05/2015, $1 (CAD) = $0.69 Euros

Don't forget to check out the full gallery below!