AUGUST 12 - AUGUST 17
It's probably the worst time to travel for Canadians. The dollar couldn't be weaker and being in London made us feel extremely poor. Everything we bought, we had to double in price. A cappuccino was between $7 and $8, which meant that I had to cut down on my coffee consumption. Not cool.
If our dollar was stronger, it wouldn't have been so bad. Because London is such a big city, if you shop around you could find deals anywhere. You just need to know where to go!
We flew with Ryanair and the flights cost us $210. Or so we thought. We arrived at the airport in Dublin two hours before departure thinking that we had more than enough time to check-in. Little did we know, you have to check-in ONLINE at least two hours before departure or else you get charged some ridiculous fee. GREAT! Just what we needed. We had two options: Pay the $130 fee or we miss the flight and save the money. So really...we only had one option!
Moral of the story: always check-in online, especially if flying with budget airlines!

When we arrived in London, we landed at Stansted Airport, took a bus to the city which was around £8 (one way, per person) and then hopped on the tube to get to my cousins apartment. Staying with him was great because we saved quite a bit of money not having to look for accommodation in one of the most expensive cities in the world! So, thank you Vule!
The subway system in London is crazy! Maybe the TTC will look like this in a few hundred years? Maybe. With the tube, you could get around anywhere. We were impressed!
The one thing that wasn't impressive was how hard it was to find free wifi. Coming from Ireland, where you could find free wi-fi in the most random places, London was a bit dissapointing. I know what you're thinking - who cares about wifi and why do we need it so bad? The truth is most of our trip planning is last minute, so having access to the internet is pretty important. We've pretty much booked everything online including flights, train and bus tickets, hostels, etc. Plus, you often save money by booking bus and train tickets online, so we tried to do this as much as we could. But, like with anything else, you make it work and adjust to your environment. Yes, I know. #firstworldproblems.
We arrived to my cousins place pretty late, so as soon as we dropped our bags we called it a night!

Day 1
We woke up to grey skies and pouring rain. Welcome to London! We decided it was probably not the best day for sightseeing so we figured it would be a good excuse to run some errands, buy groceries and catch up on e-mails. It ended up being a pretty productive day - we researched where we wanted to go next, booked a few flights and cought up on e-mails.
Day 2
The weather was not any better today. It totally sucked!!! Since we didn't have a choice, we headed out to check out the city. The first stop was Borough Market - awesome place! It is one of London's oldest and largest markets and definitely worth a visit.
You could find anything from fresh produce, meats, coffees, cakes and the list goes on! It also gets packed, so if crowds are not your thing, avoid going on the weekend.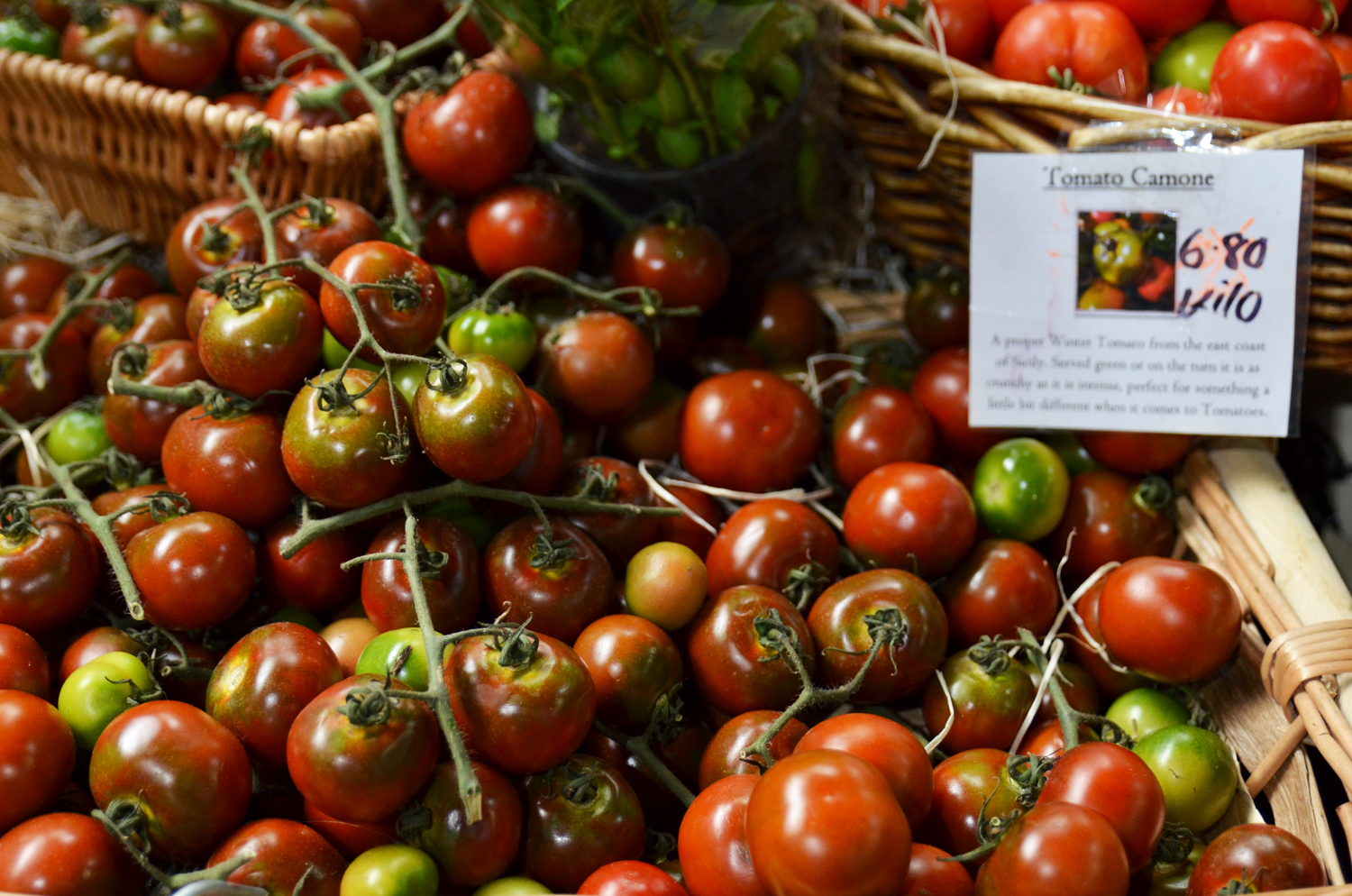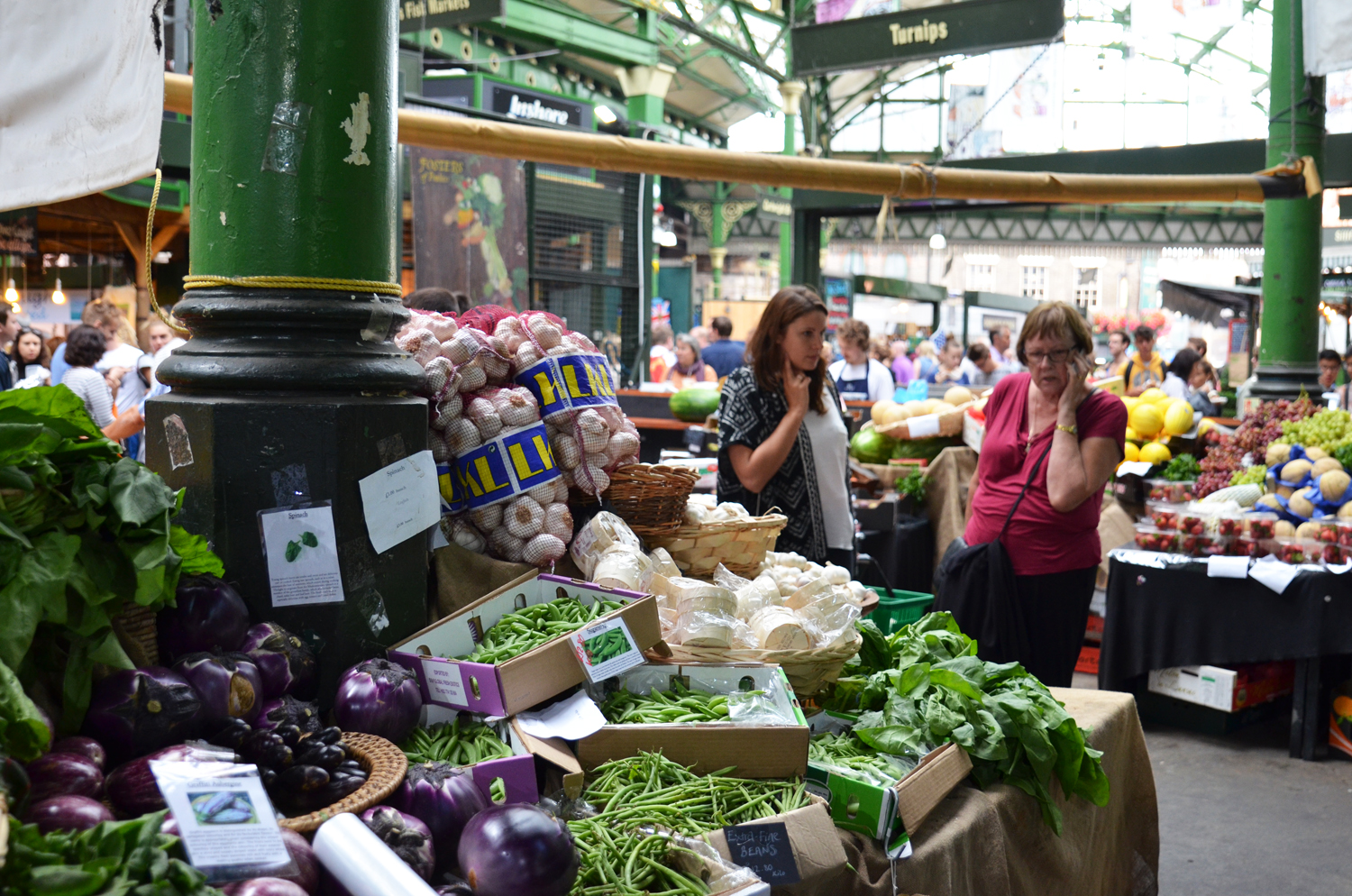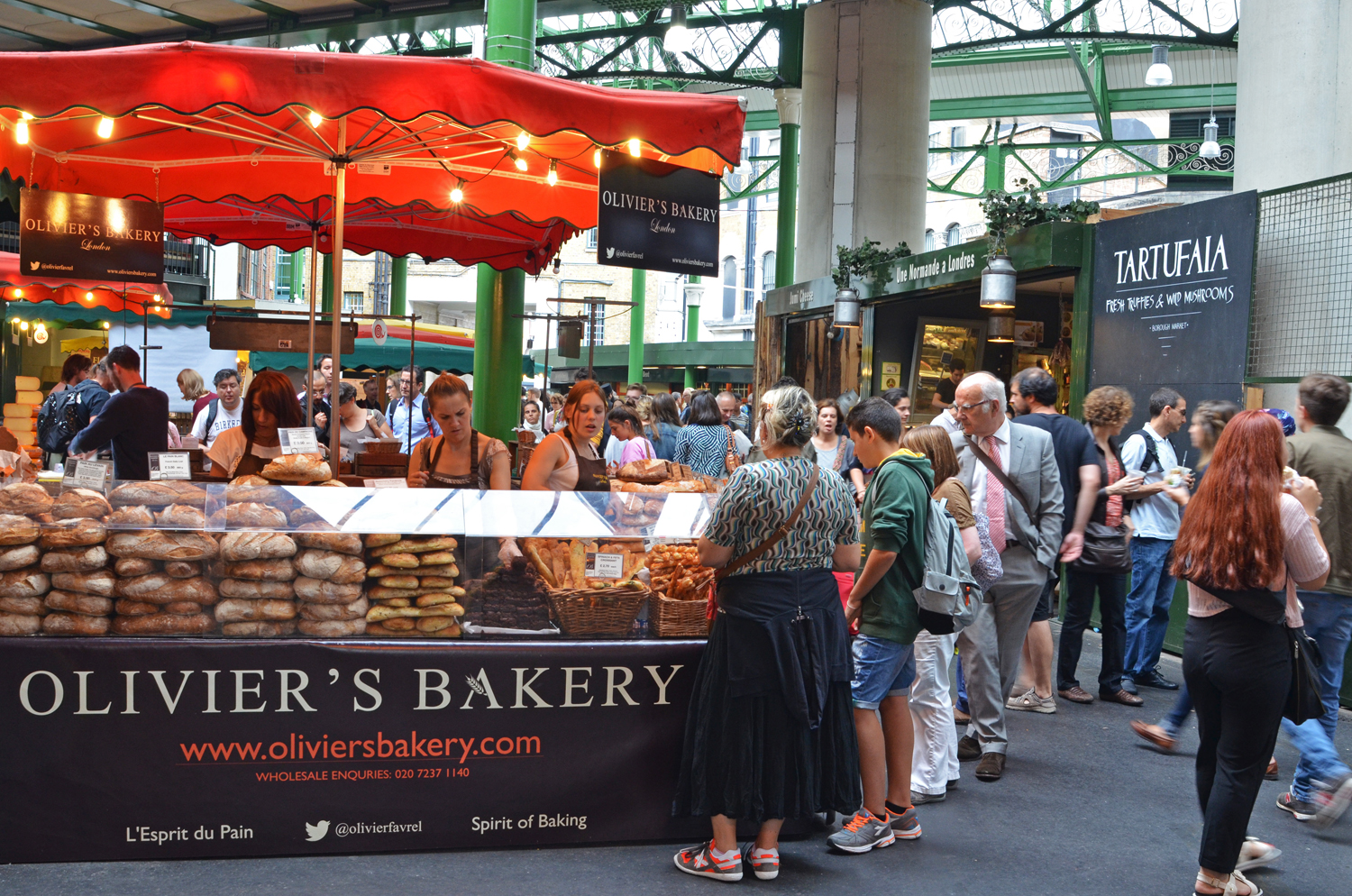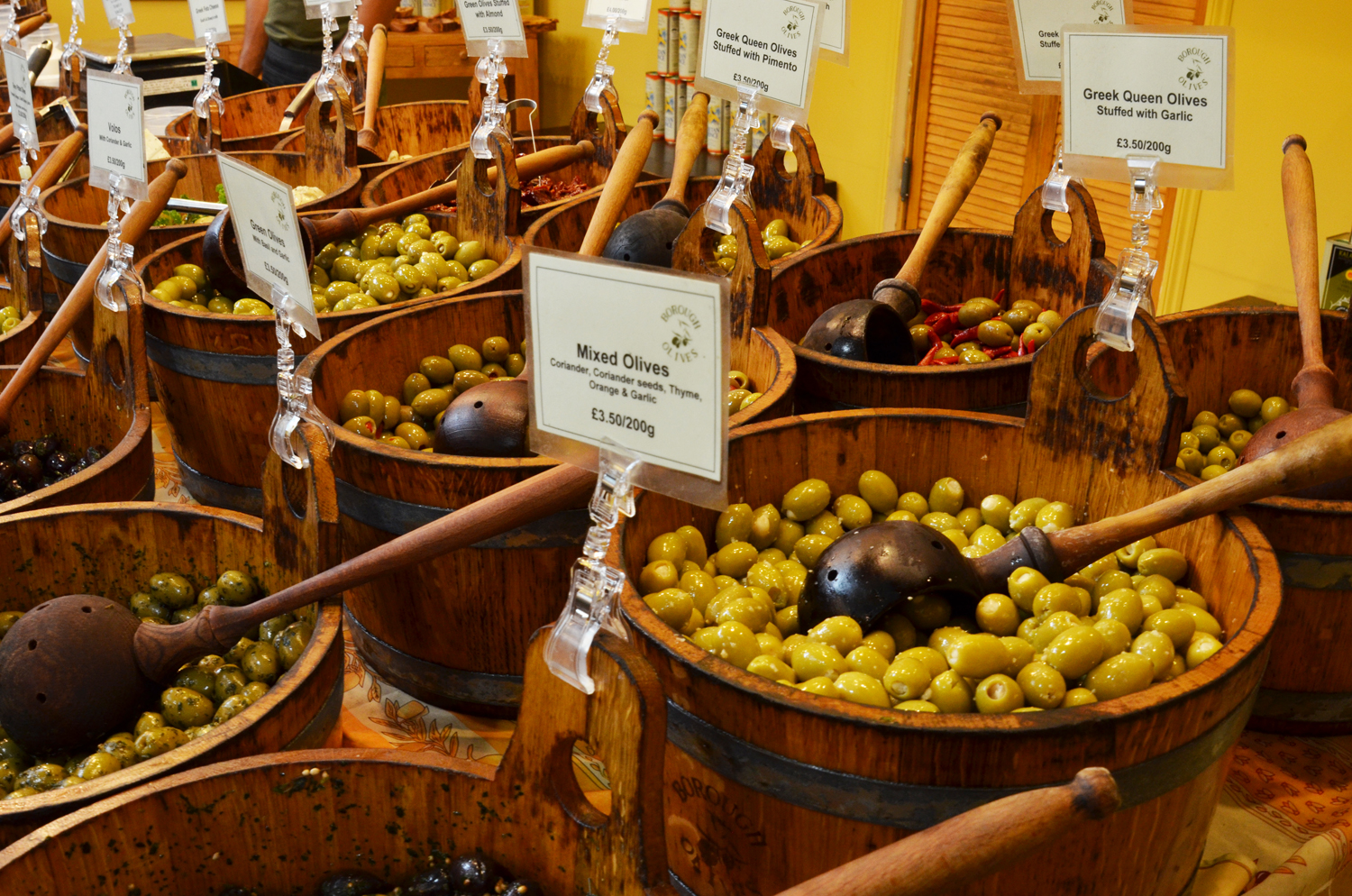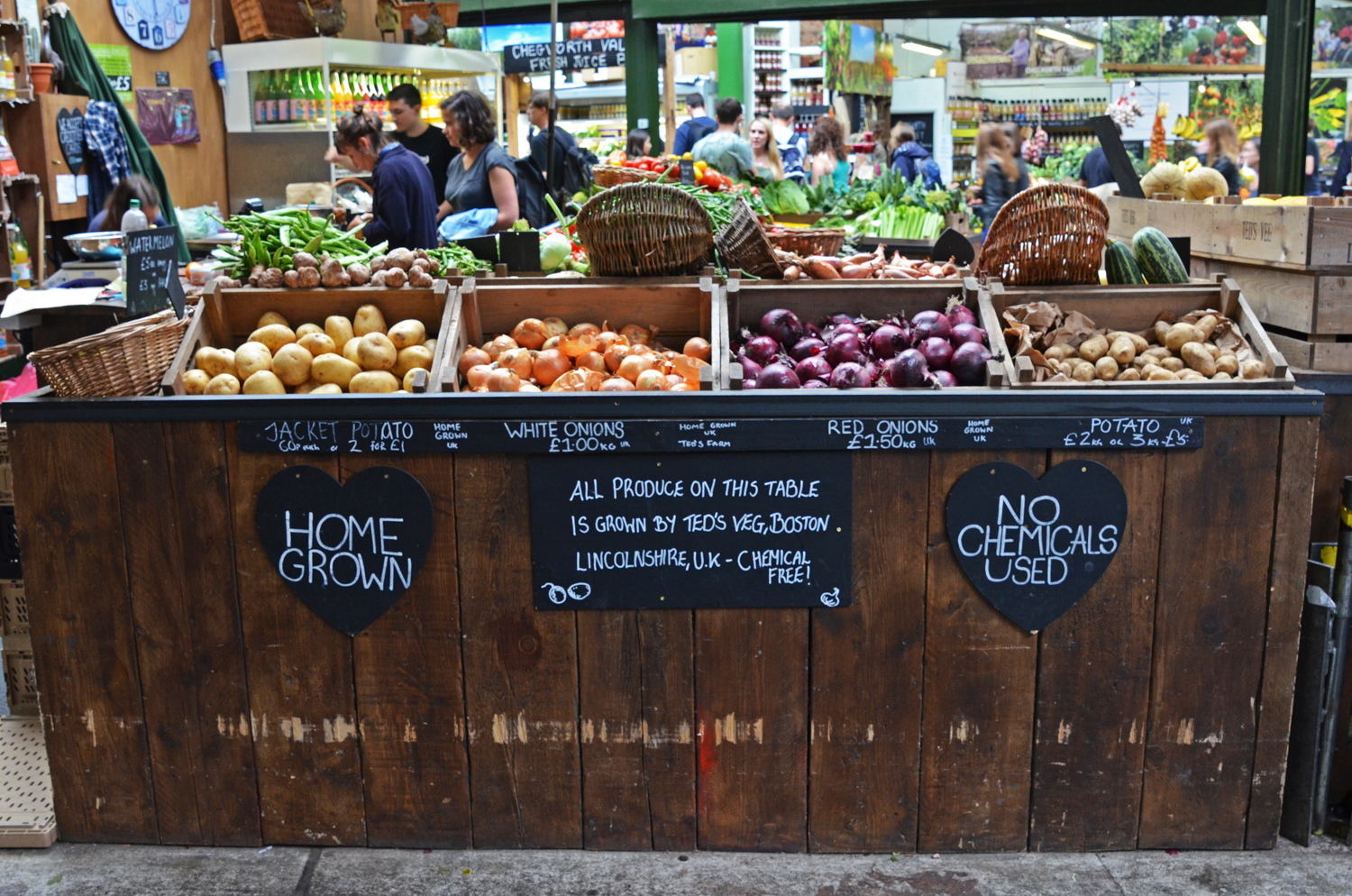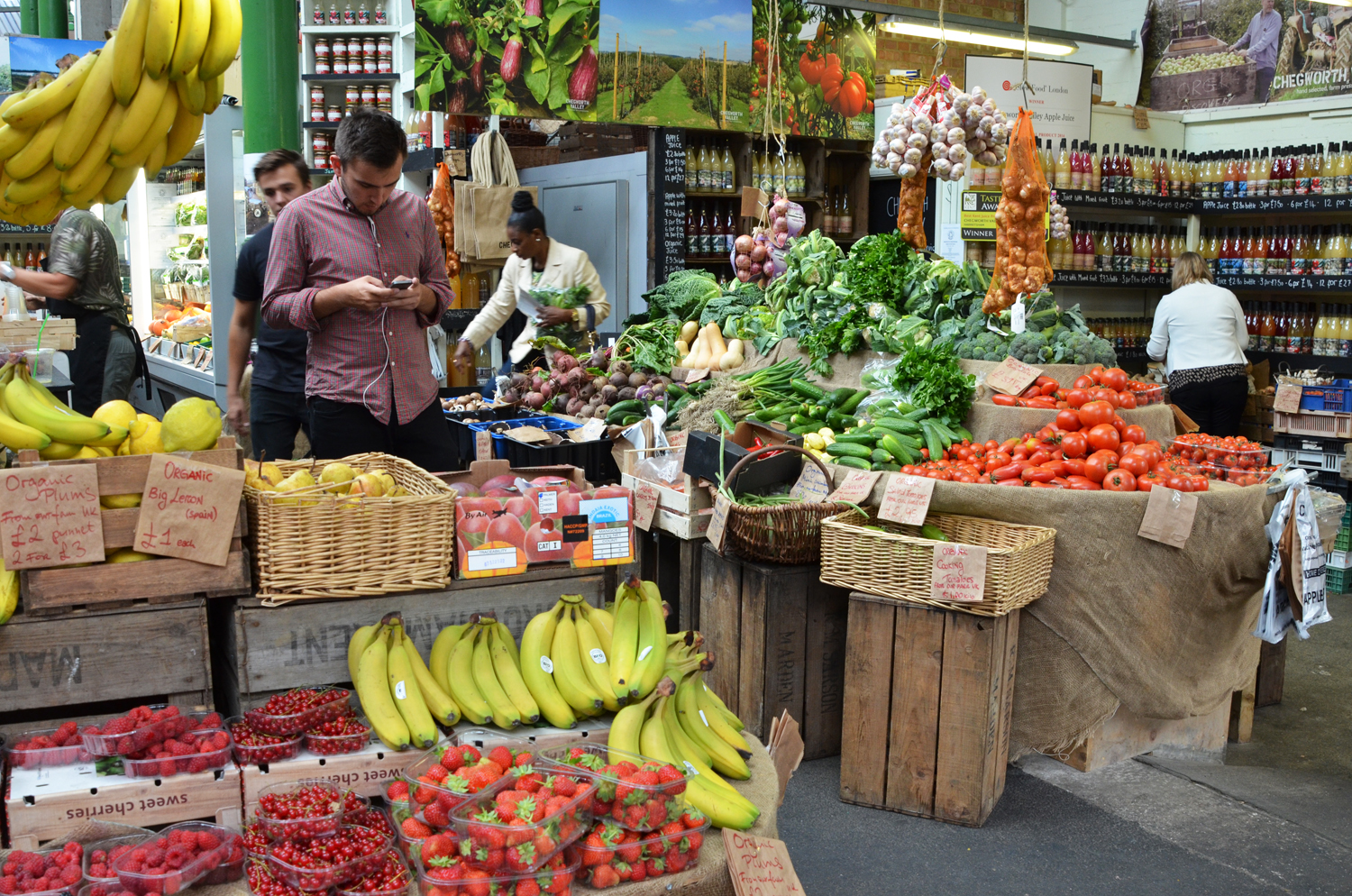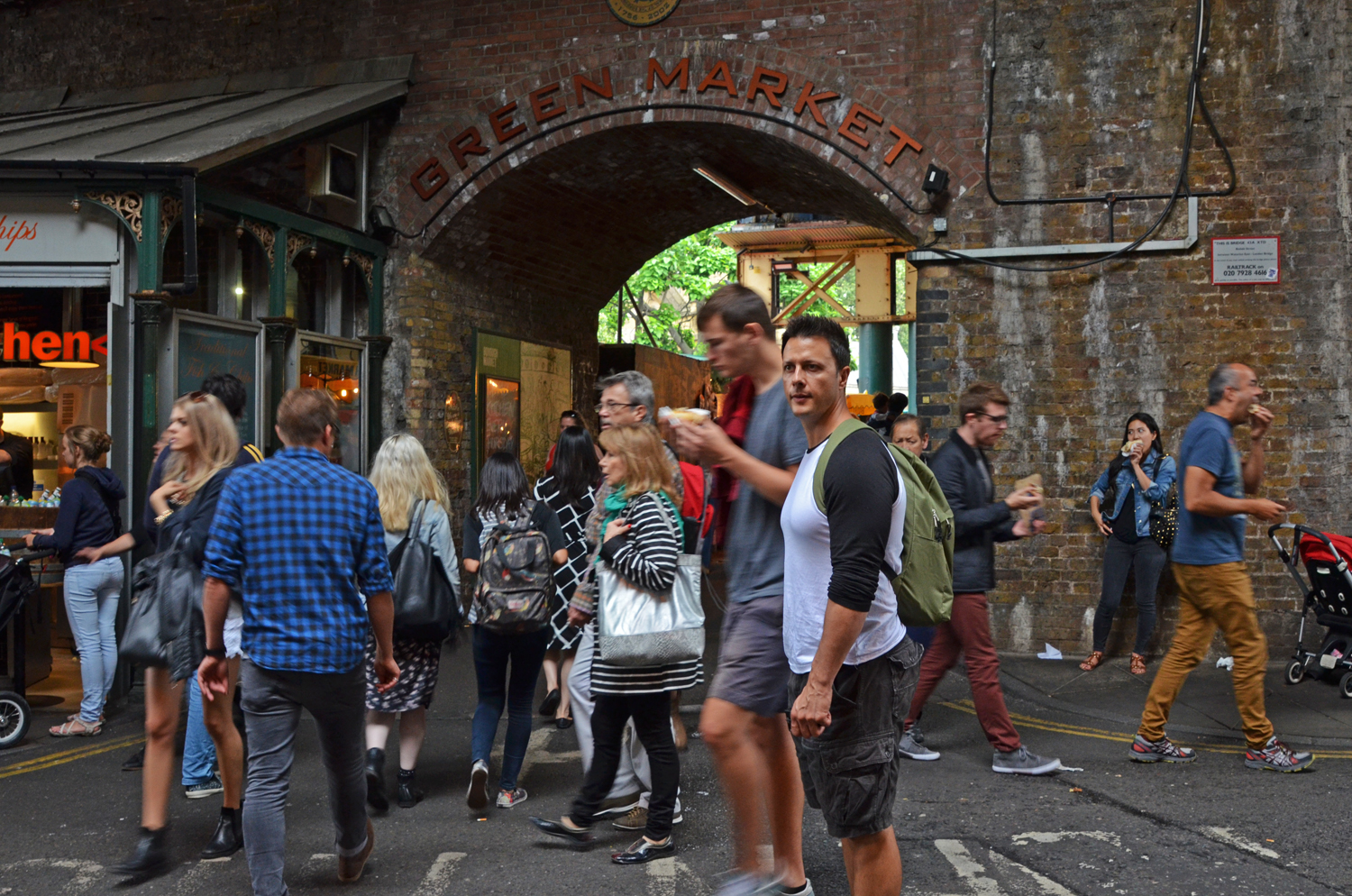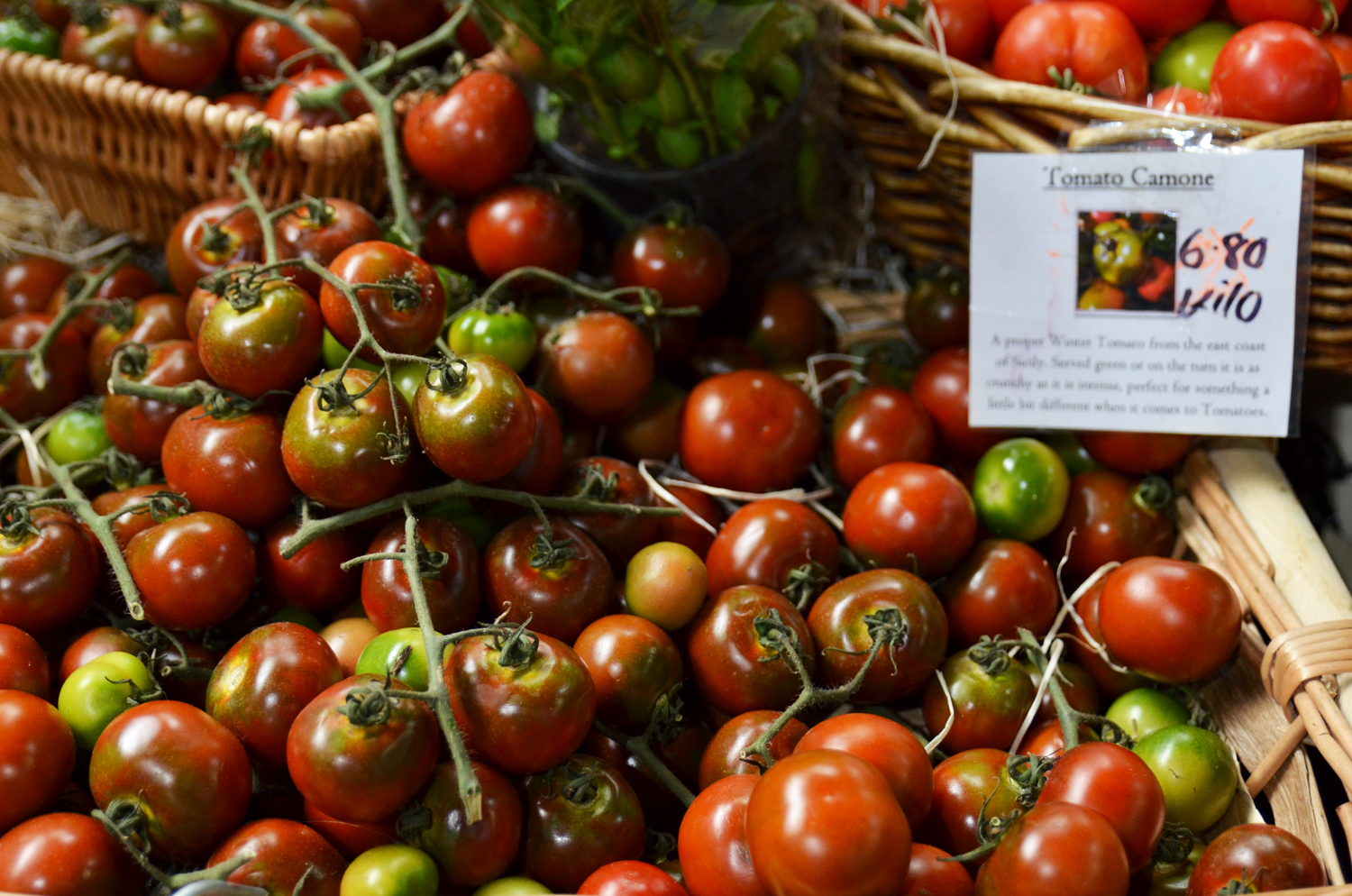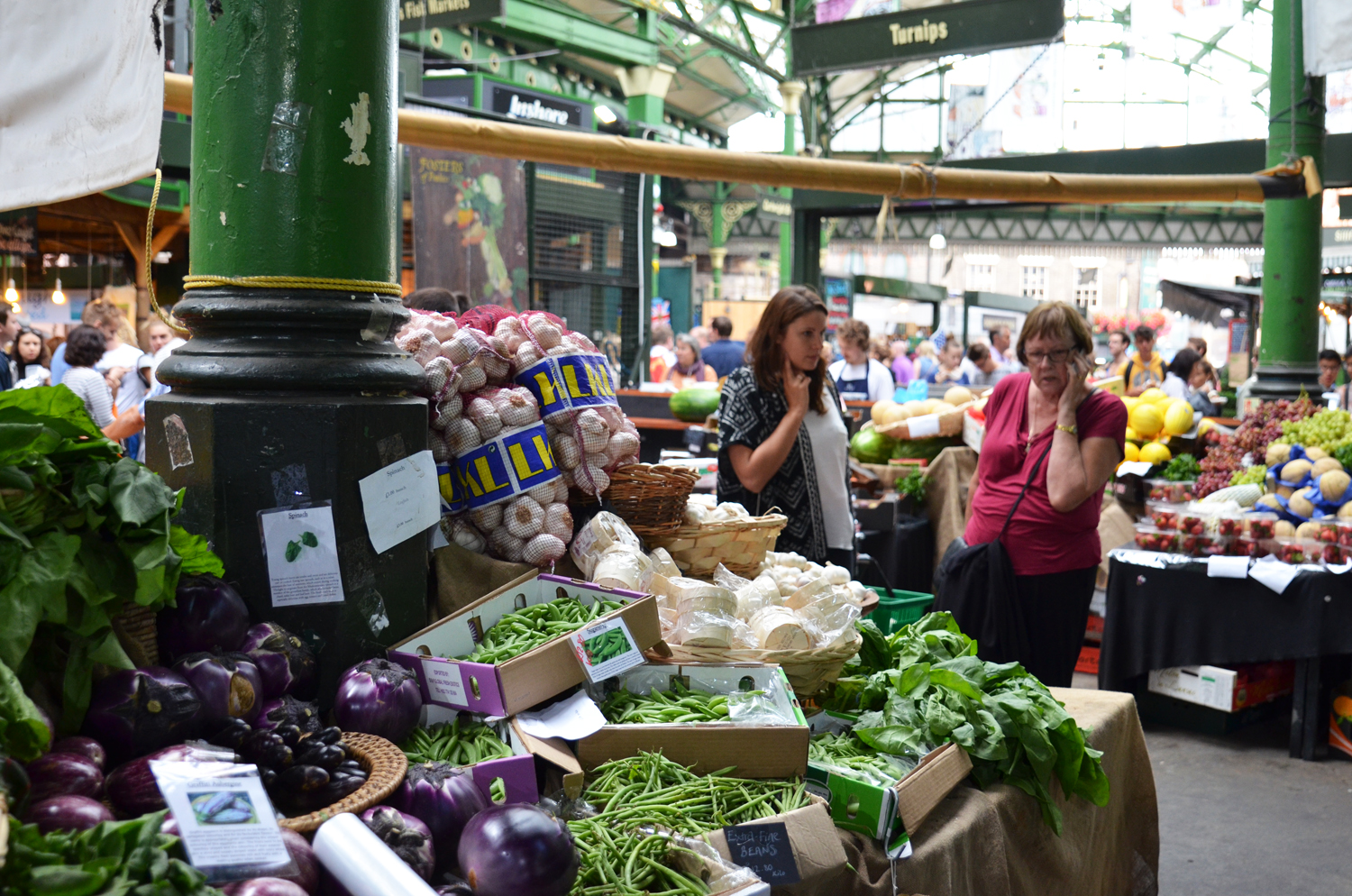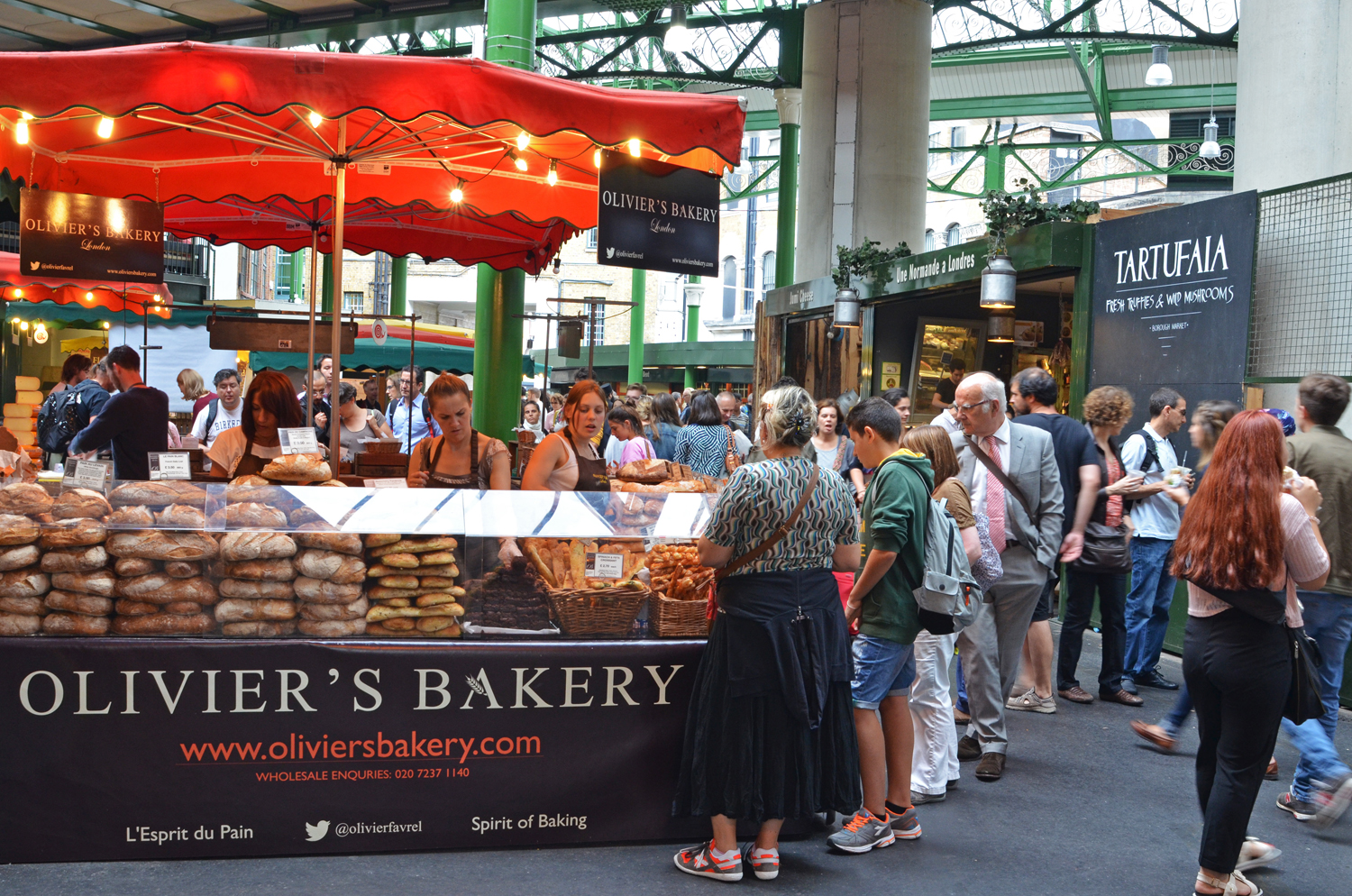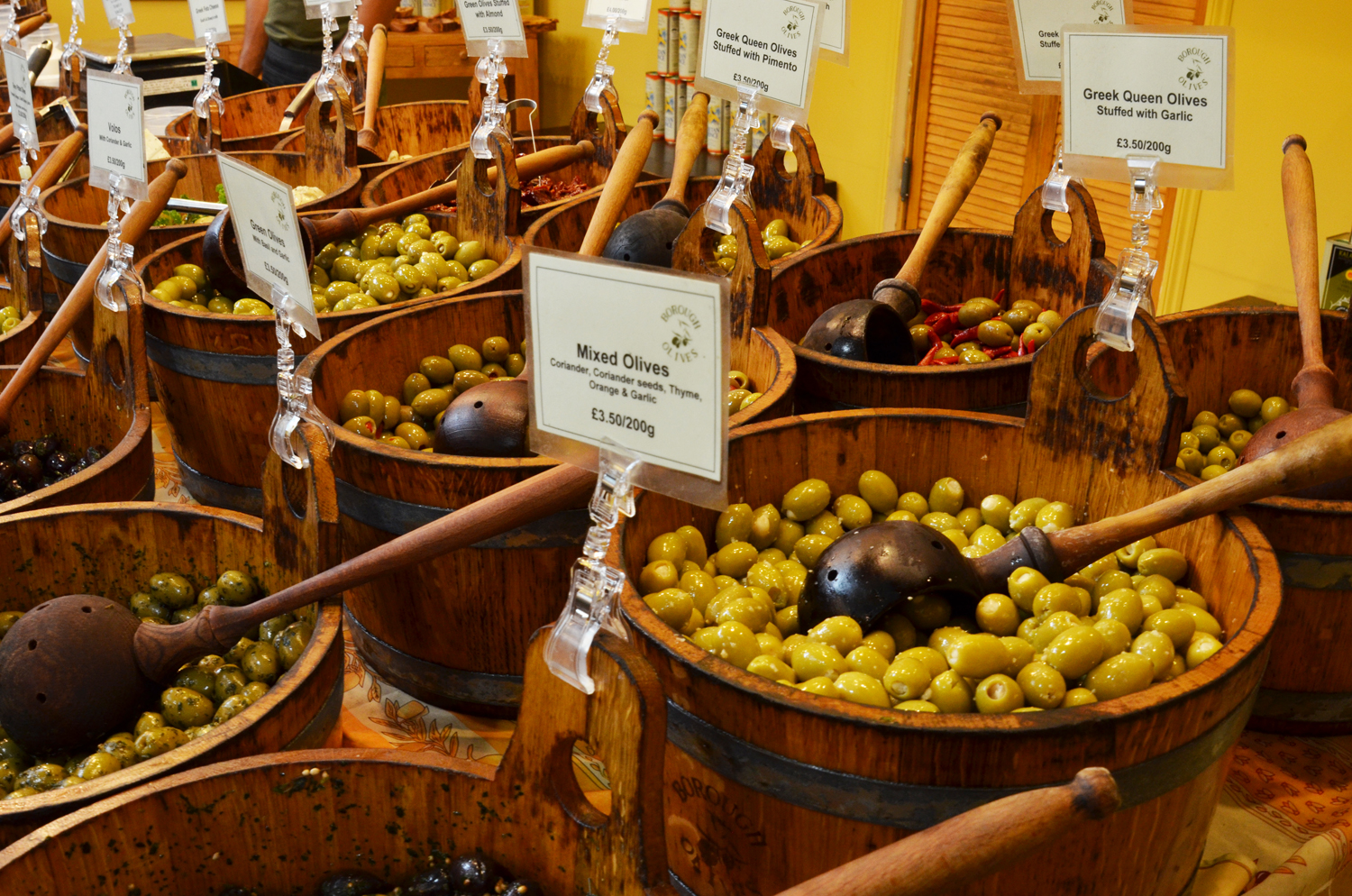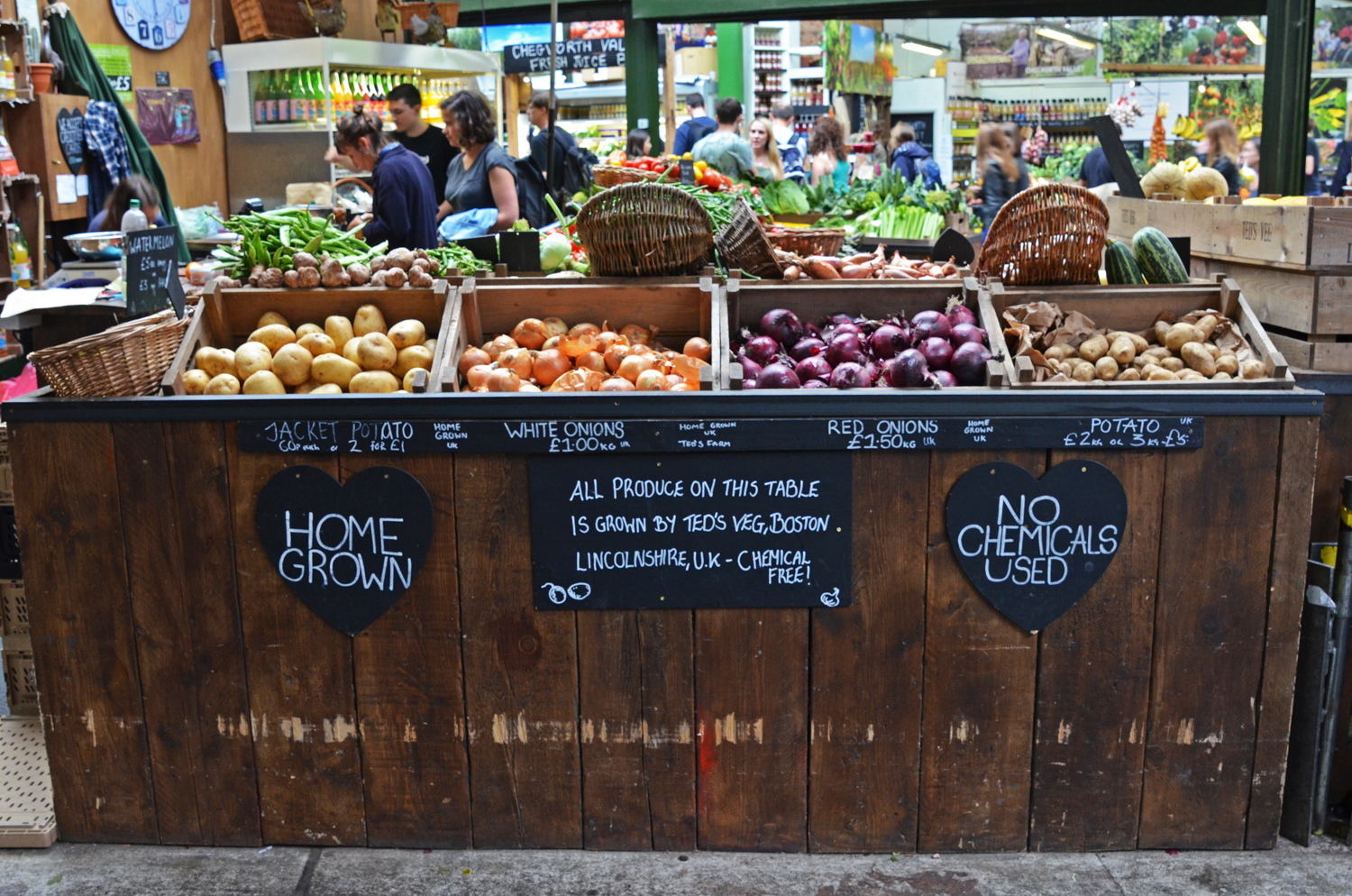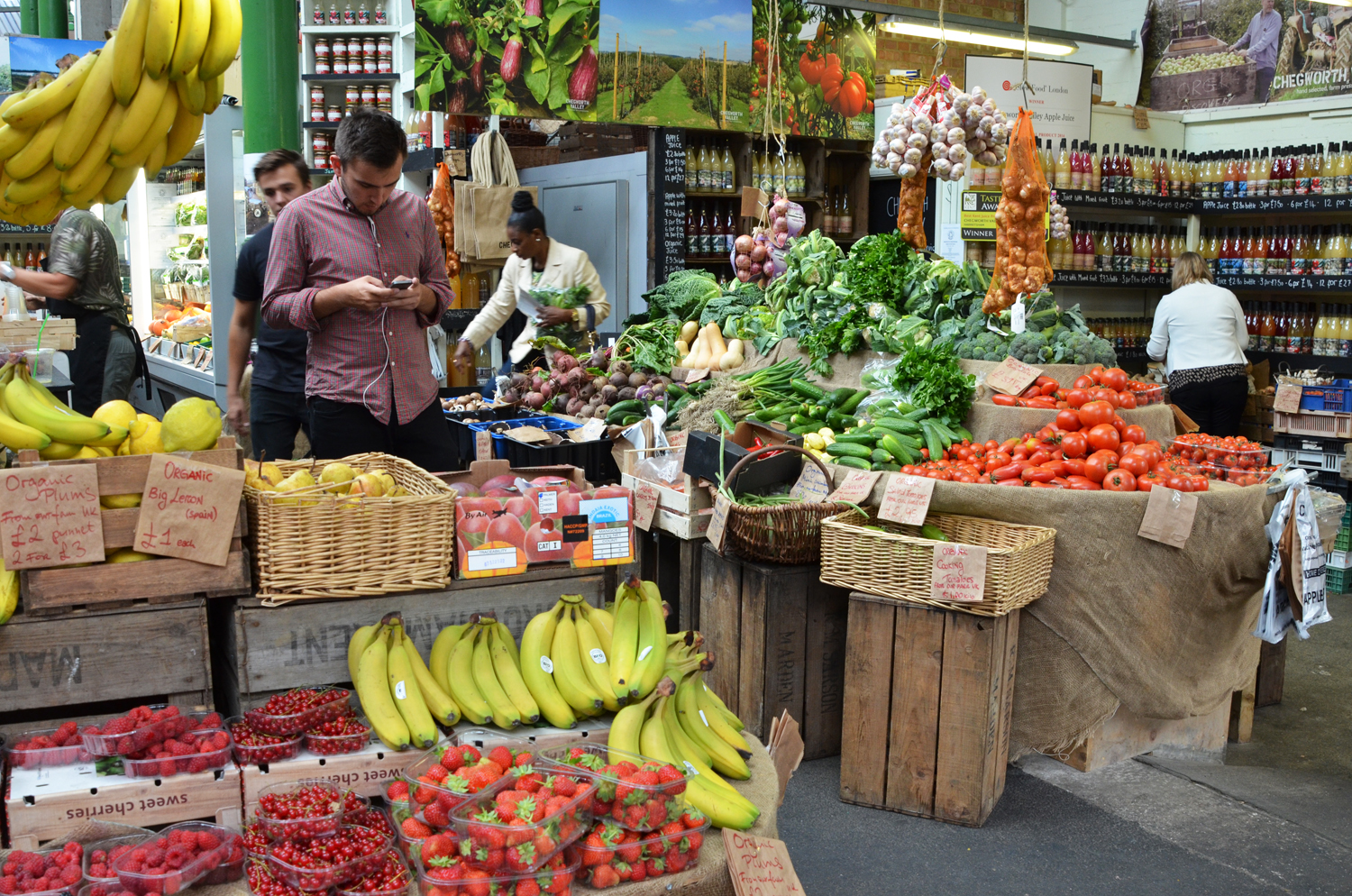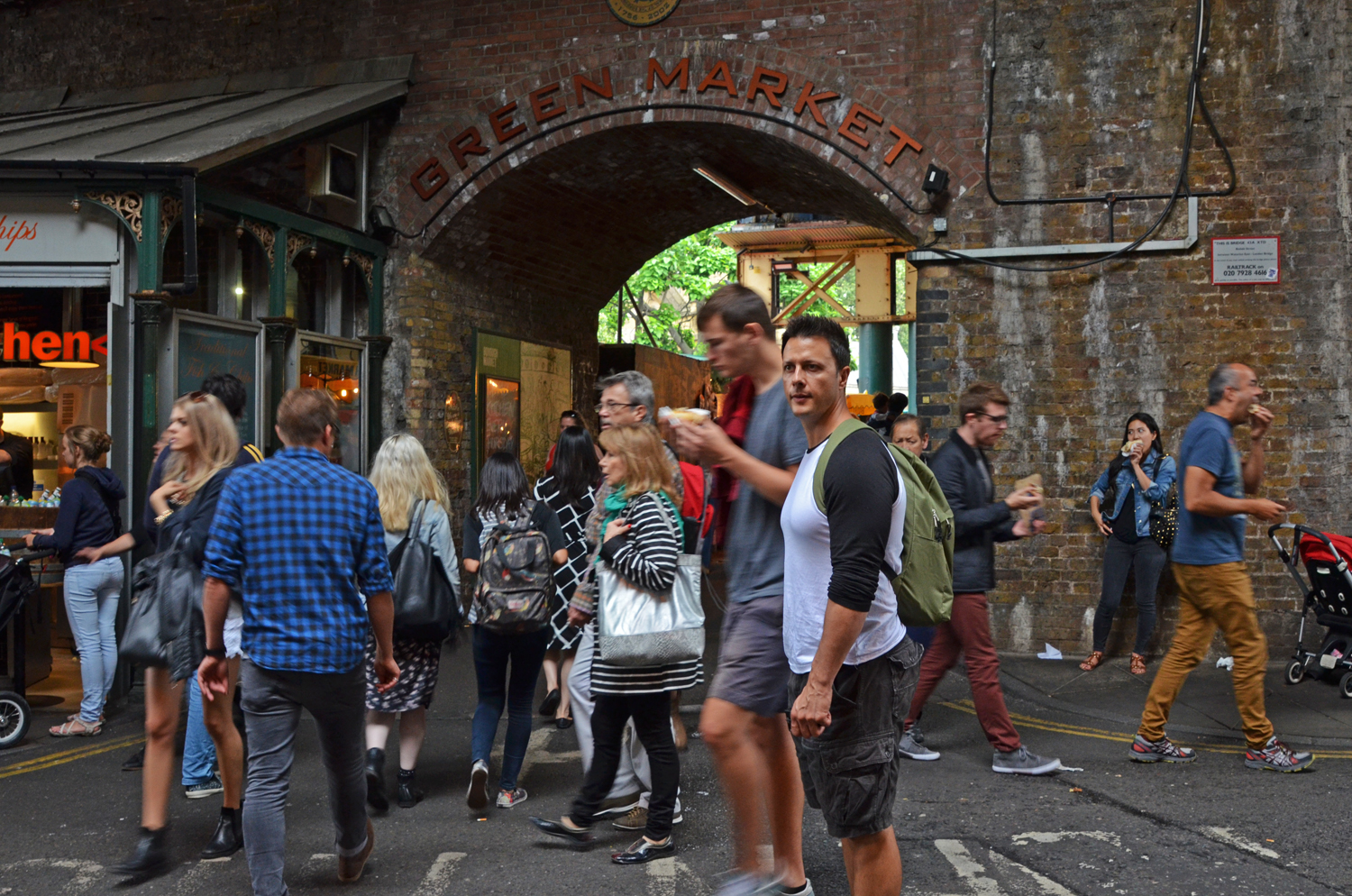 Grilled cheese sandwich anyone? WOW!
Mike definitely didn't have one of these and I decided to skip the cheese as well. Instead we got some good ol' sausages and a couple of vegan brownies for dessert! Mmmm...
We heard about a really good coffee shop at the market and we didn't want to miss it. Once we got there the line up was huge! Apparently, it's like that all the time. If you ever decide to visit - check it out! It's called Monmouth. The coffee was amazing but the staff could be friendlier.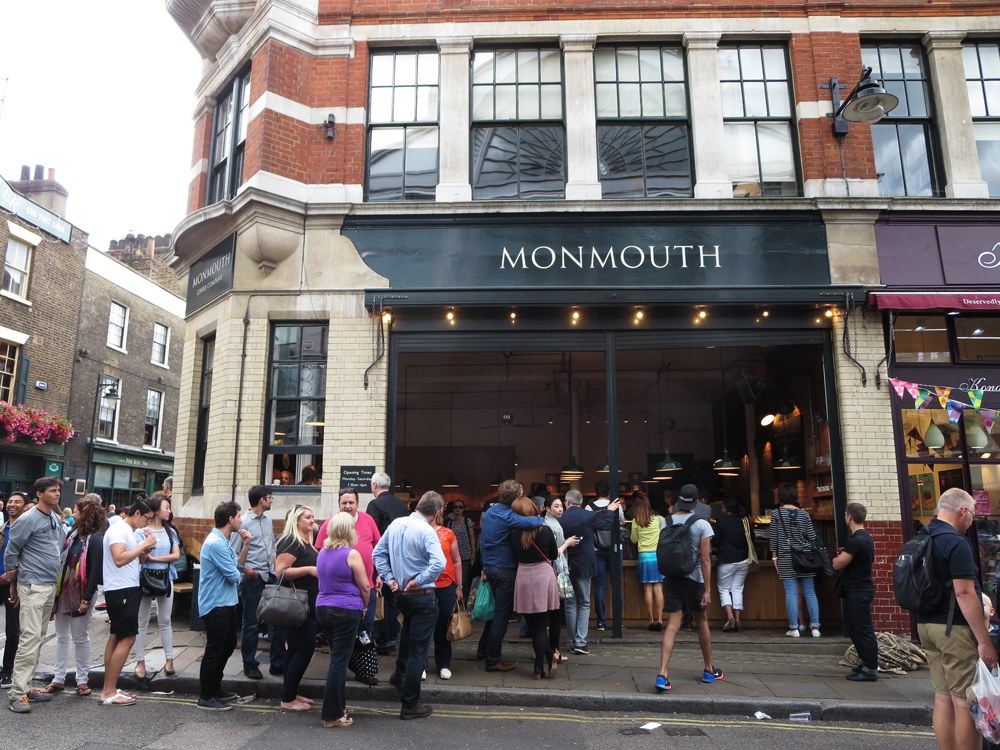 Next stop was the Tower of London. Built in 1078 by William the Conqueror, it is the oldest fortress, palace and prison in Europe! It was originally made up of timber and stone, but over the years it's been constantly extended and improved. Back in the day, it was a symbol of oppression inflicted upon London by the new ruling elite. Today it houses the Crown Jewels and is keeper to the Royal Ravens. The entrance fee is £22/per person.
Just close by was the Tower Bridge - an iconic symbol of London!
We headed to Covent Garden next which is an area with all kinds of shopping, cafes, restaurants and entertainment. It was the perfect place to hide out from the never ending rain!
The rain never stop here, does it? It started to rain pretty hard and what better place to go to than the National Gallery. Located in Trafalgar Square it houses over 2,000 paintings from mid-13th century to 1900.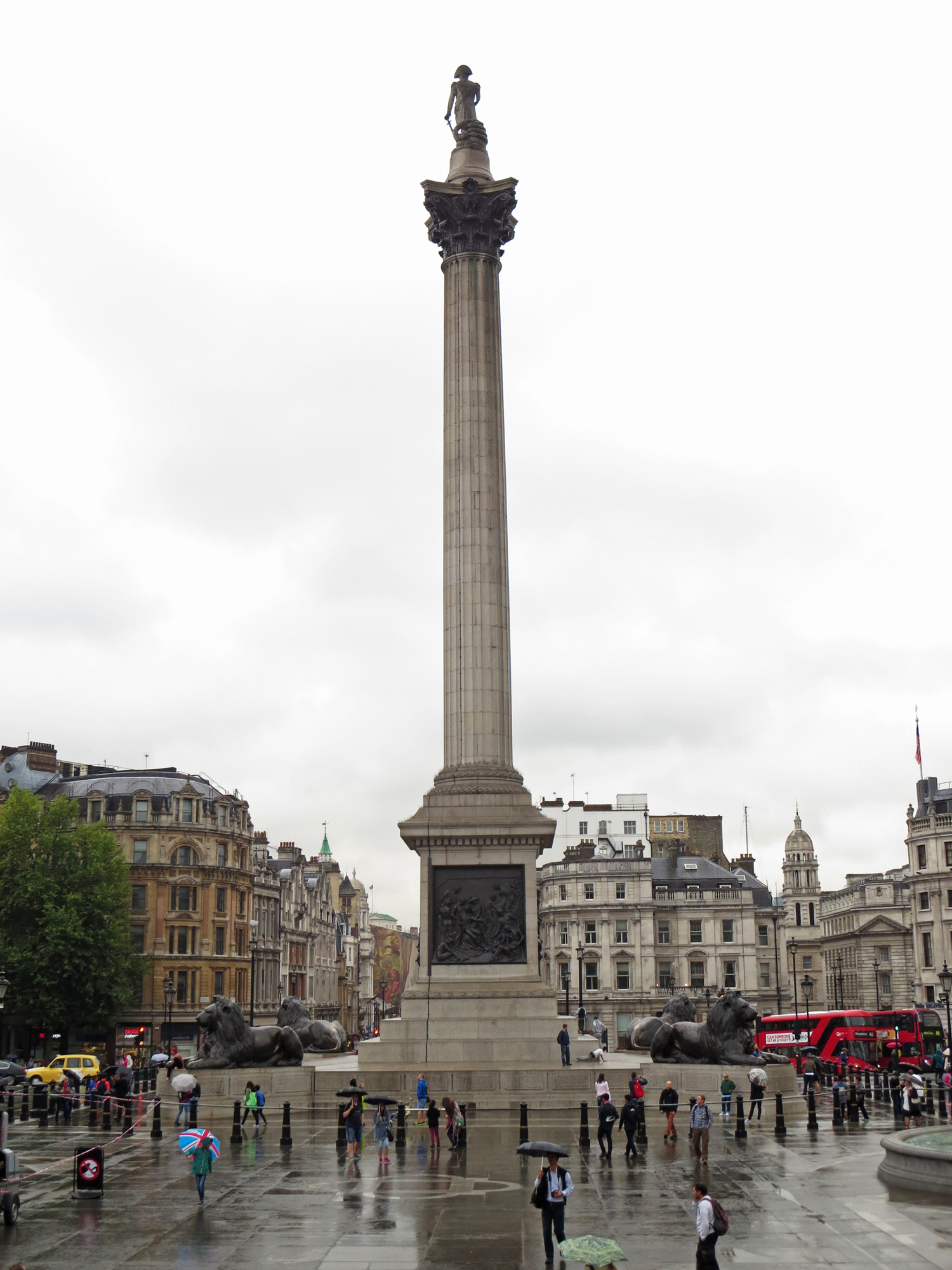 Day 3
Well, the weather was looking better today - finally! We wandered around and came across the London Eye which is a massive ferris wheel. We enjoyed the views from below. :)
Today was probably one of the most tiring days. We were out the whole day and we tried to see everything since we only had another full day in London. We covered most of the major sites including The Westminister, Buckingham Palace, The Shakespeare Globe, Millemium Bridge, Tate Modern, Piccadilly Circus, Saint Paul's Cathedral and a few neighbourhoods including Soho.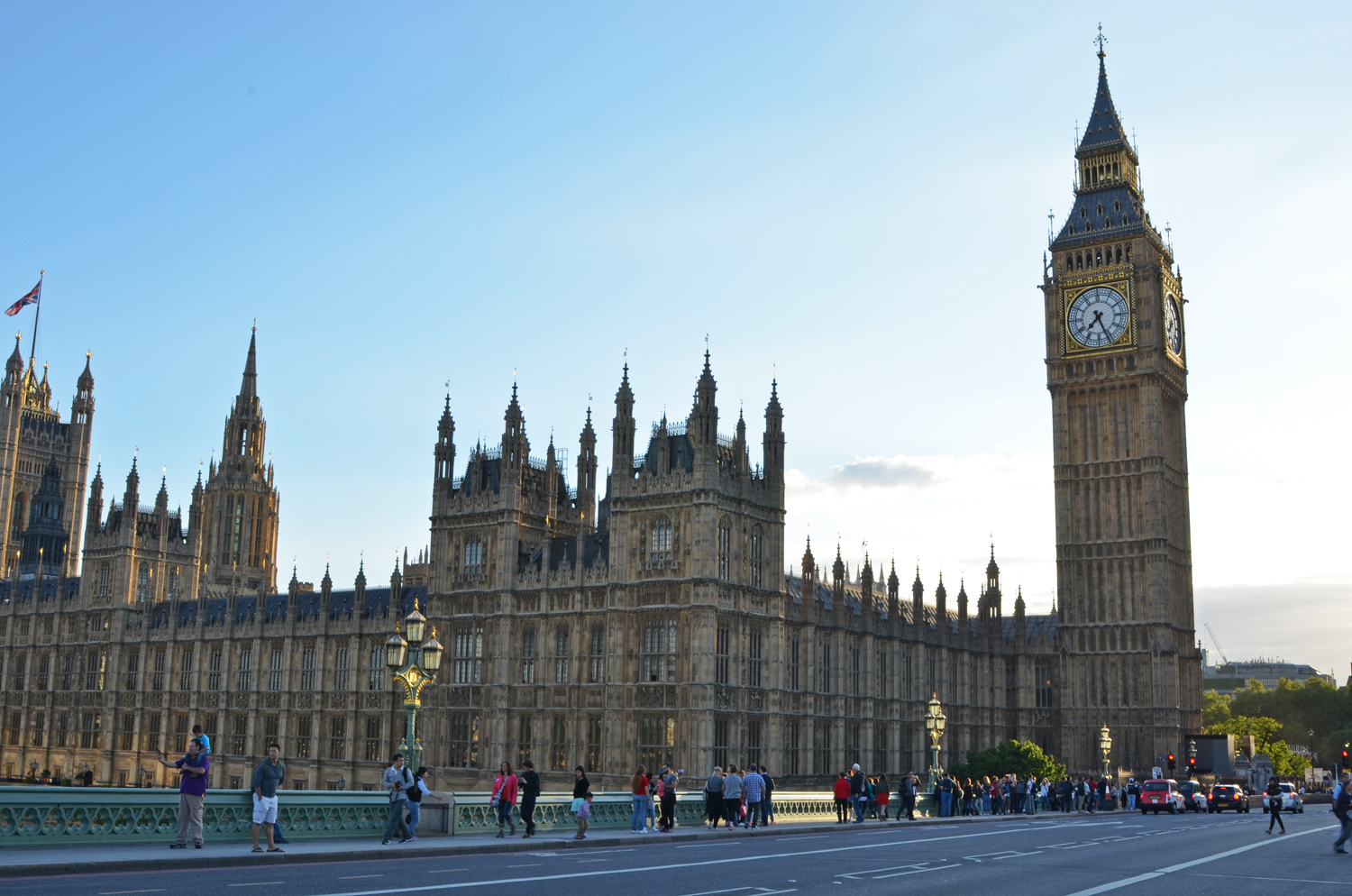 The problem with staying in a big city for a few days is that you often cram too much in one day and you don't take into account that some places may close earlier than others. For example - we wanted to check out the Shakespeare Globe, but when we got there it was closed and we couldn't go back the next day. My advice is: If you only have a few days in the city and want to include museums, galleries, castles and any other places that have operating hours, try and plan your day in advance as much as possible. If you prefer to skip all that and just walk around, be as spontaneous as you want!
Ahhh...I almost forgot Big Ben!
We were both craving a good coffee and we decided to check out Soho and a cute cafe called Bar Italia. It's a family run business which opened up in 1949. You can get anything from an simple espresso to a mouth-watering cannoli. Mmm...
Day 4
It was Sunday and the perfect day to check out Camden Market. From all the things I've seen in London, I think this was my favourite. It reminded me of Kensington Market in Toronto but much bigger and a lot cooler!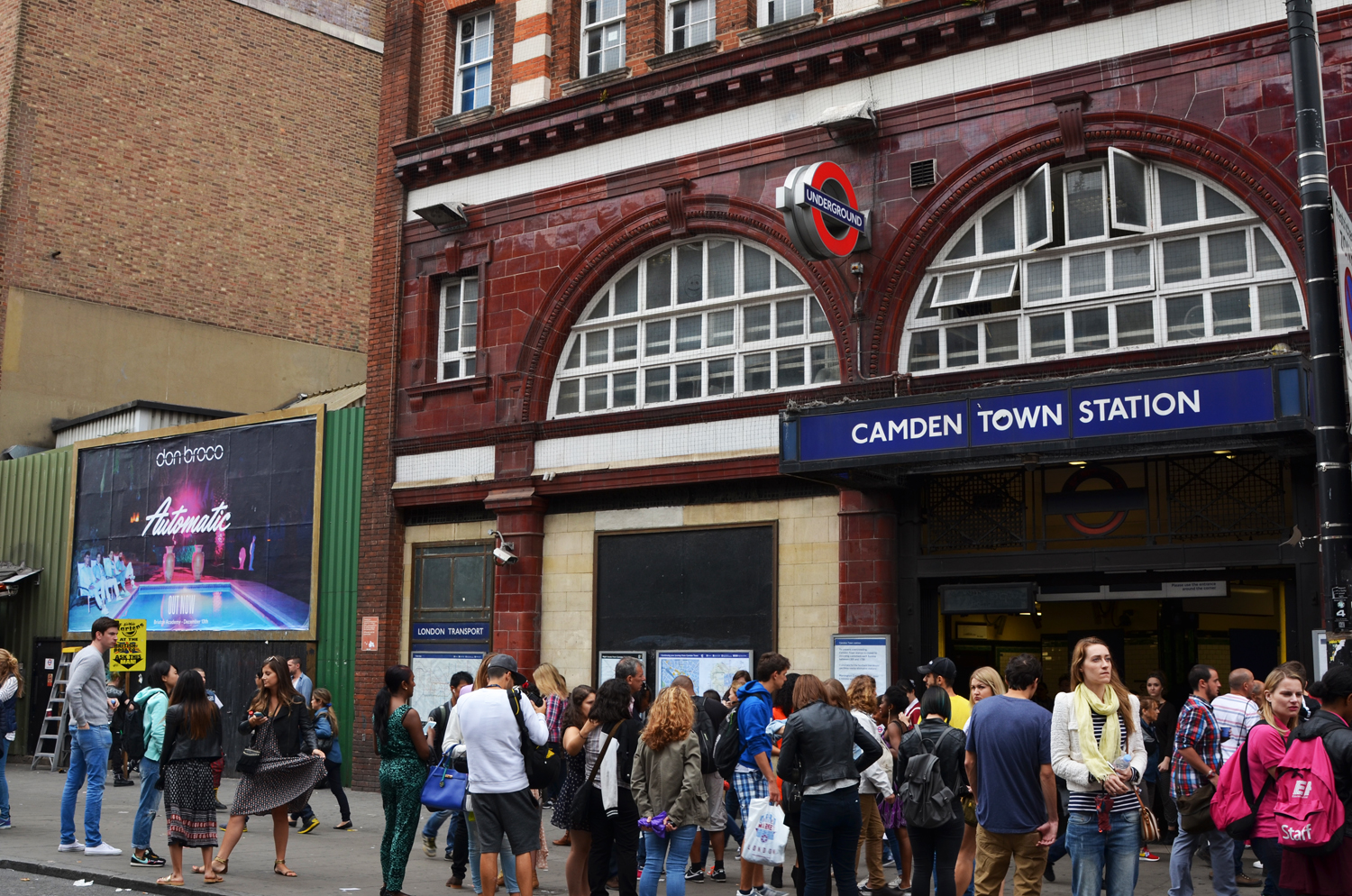 The place just had such a cool vibe. From bars and restaurants to health food stores and random arts and crafts - this place had something for everyone. It is actually London's fourth most popular tourist attraction.
And last but not least, we got a chance to meet up with one of my old coworkers and his family!
So what did we think of London? Well, it's a really cool city with lots to do and see but the weather was not for us. I can't handle that much rain! For those of you who know me well, you know that I prefer the sun and beach. At this point both of us were ready for some blue skies and warmer temperatures. France, here we come!
Here's the breakdown of how much we spent for 6 days:
Accommodations: $0
Food: $255
Activities: $0
Domestic Transportation: $147
Misc: $94
Tourist Visa: $0

Total: $496
Daily Average (per person): $41

*Excludes one-way flight from Dublin to London ($170 each- $65 fine included)
**Currency exchange 08/12/2015: $1 (CAD) = 0.49 Pounds
Don't forget to check out the full gallery below!