JULY 30 - AUGUST 5
I'll get straight to the point - Iceland is EXPENSIVE! If you plan on visiting get ready to blow through your money fast especially if you want to eat well and stay in nice hotels. Because we are travelling for a year and on a tight budget we had to figure out how to see as much of the country as possible and spend as little as possible.
We ate out only once. On the first day, we had breakfast in Reykjavik and it cost us $35 for eggs and toast. After that we decided that we could only afford to buy food from the discount grocery stores called Bonus or Krónan. It wasn't so bad. We ate sandwiches, oatmeal, fruits and veggies and skyr with granola. Mmmm...skyr.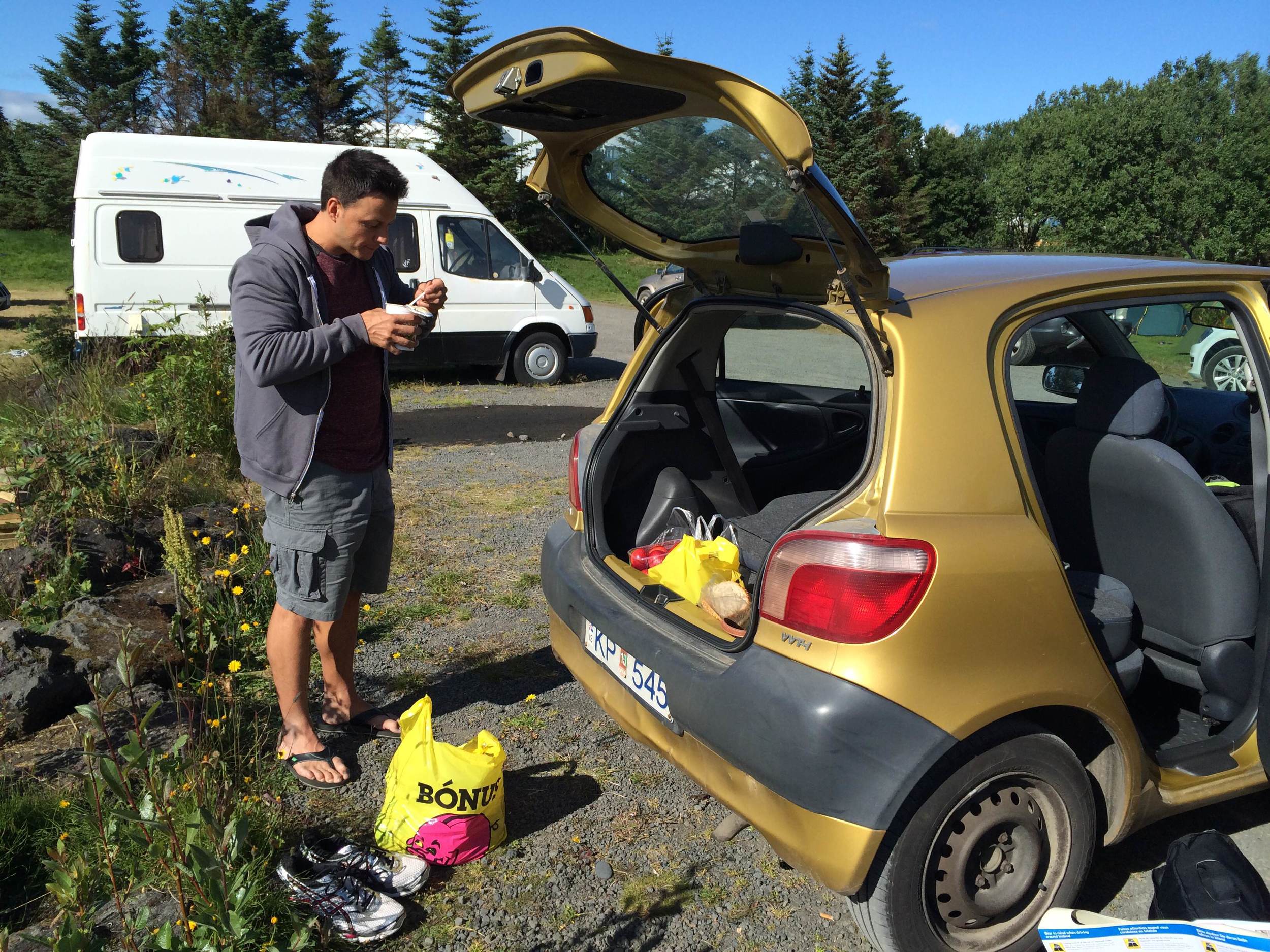 We only spent money on coffees and snacks. No alcohol!
We booked accommodation through airbnb for 2 nights out of the 6 and the rest we decided to camp in order to save money. Camping was fun but we weren't prepared for the cold. We knew it would be chilly, but it got down to 0 degrees a few nights and we froze our butts off! Having six layers on didn't help at all. But, we kept telling ourselves 'we are on a budget' - a phrase that quickly became our favourite.
In my opinion, if you want to see the whole country and take your time, you need 10-14 days. You also need a car. Hitchhiking is pretty popular but i feel like it would take hours if not days to get picked up by someone. In some parts of the country you could be driving without seeing a car for a while.
So we rented a car and decided to drive along the Ring Road which is the national highway that runs around the island. We did this in 5 days/6nights and here's how:
DAY 1
We arrived late at the Reykjavik Interational Airport and we were expecting someone from the car rental company to be waiting for us. Sure enough, one of the employees from SAD cars was there and ready to hook us up with a nice beater!. We got a 300,000km Toyota Yaris. Sweeeeet!
DAY 2
On our second day we explored Reykjavik. We walked around, visited the famous church called Hallgrímskirkja, checked out a few stores (bought nothing, of course!) and tried to learn a few Icelandic words which was a major fail!
Since we didn't have accomodation booked for the second night, we needed to find something fast. Just outside of the city centre was a camping ground and they were charging $17/night per person. It's called Reykjavik Campsite. They had a kitchen, showers, free wifi, etc. It was perfect.
Day 3
On the third day, we decided to check out the Golden Circle which includes a few of the major sites including the Geysir geothermal area, Gulfoss waterfall and Thingvellir (Þingvellir) National Park. Thingvellir park was pretty cool because this is where the Eurasian and American tectonic plates are pulling apart a few centimetres per year. Also, for you Game of Thrones fans - they filmed the first episode of Season 4 at the park. Check it out!
Our next stop was the Seljalandsfoss and Skogafoss waterfalls. They are impossible to miss since you can see them as you are driving on the Ring Road. Even if you do miss them, there are so many waterfalls in Iceland!
We got to Seljalandsfoss just in time for the sunset so we got some awesome pictures. We decided to camp right by Skogafoss which was only a 10 minute from from Seljalandsfoss. We literally froze this night. Maybe because we were so close to the waterfall or because it just ended up being one of the colder nights. I don't know. At one point, we both had to sleep in the car because it was freezing!!! At this campsite, they charged $11/night per person and there was no kitchen or wifi.
Day 4
In the morning we drove to the southernmost village of Iceland called Vik. We walked around, enoyed the scenery and eventually got back on the road.
Our next stop was Jokulsarlon Glacier Lagoon! This was amazing! I definitely recommend checking it out and if you have the funds go glacier hiking!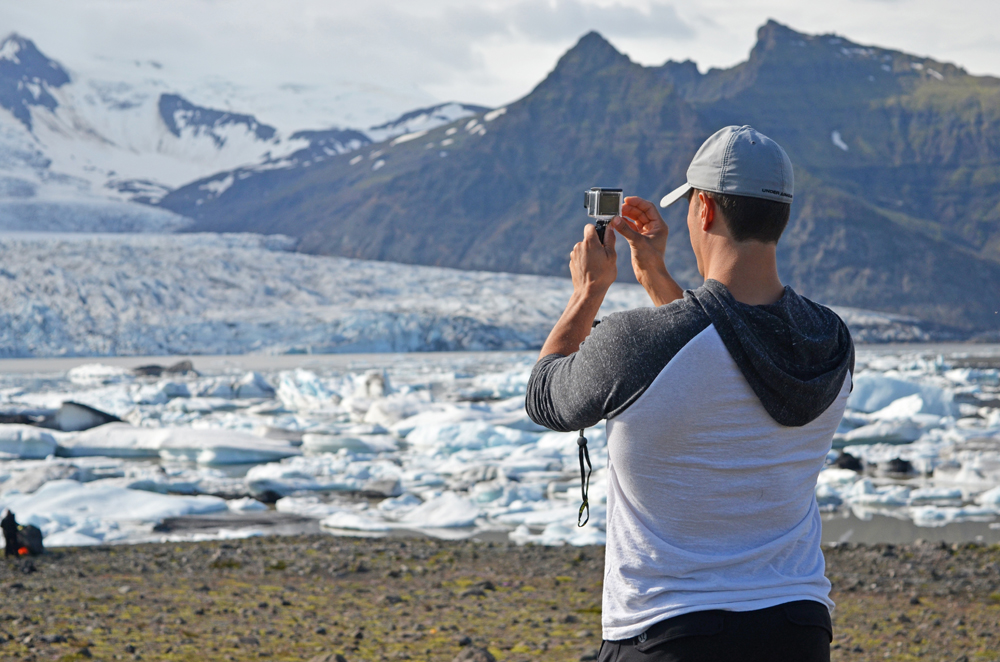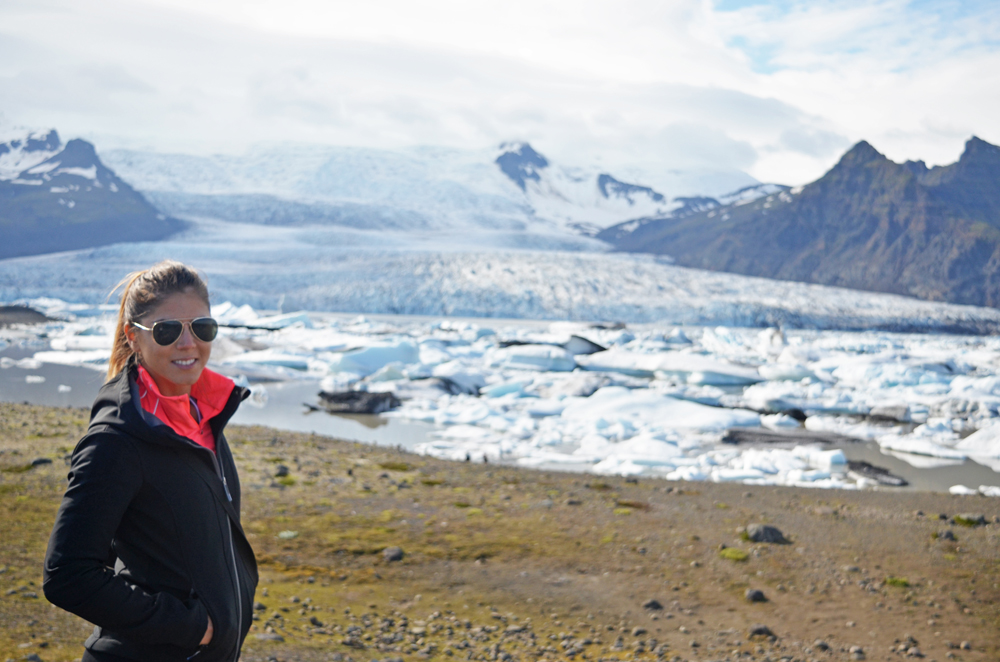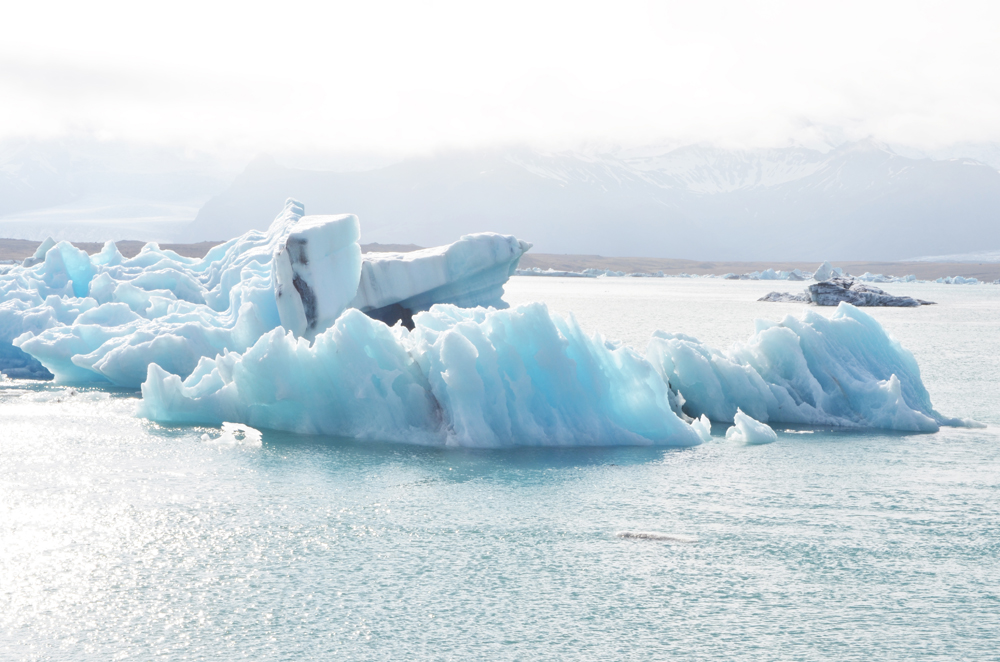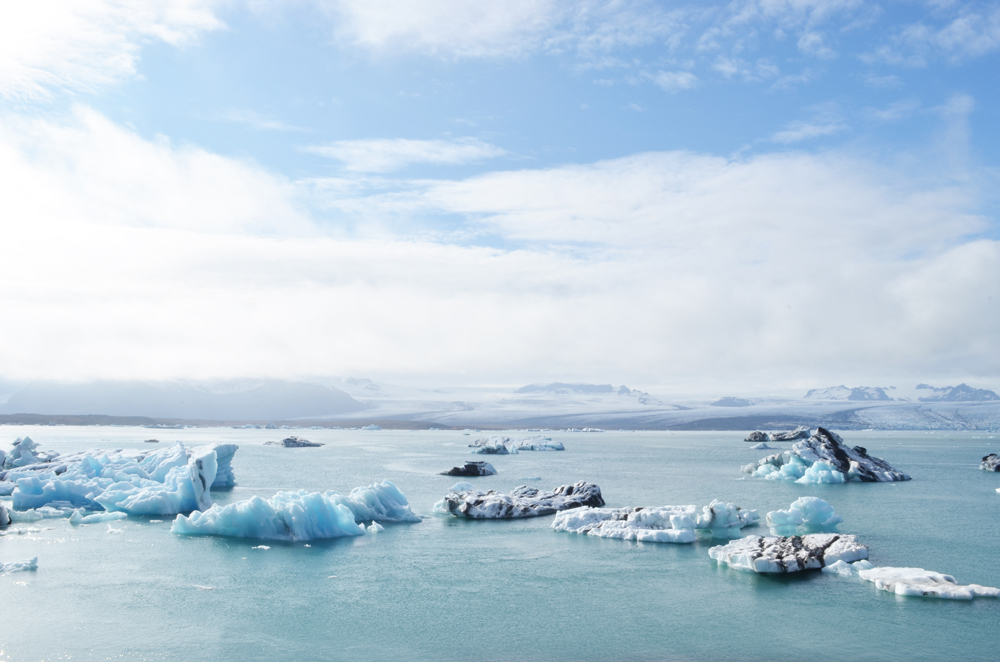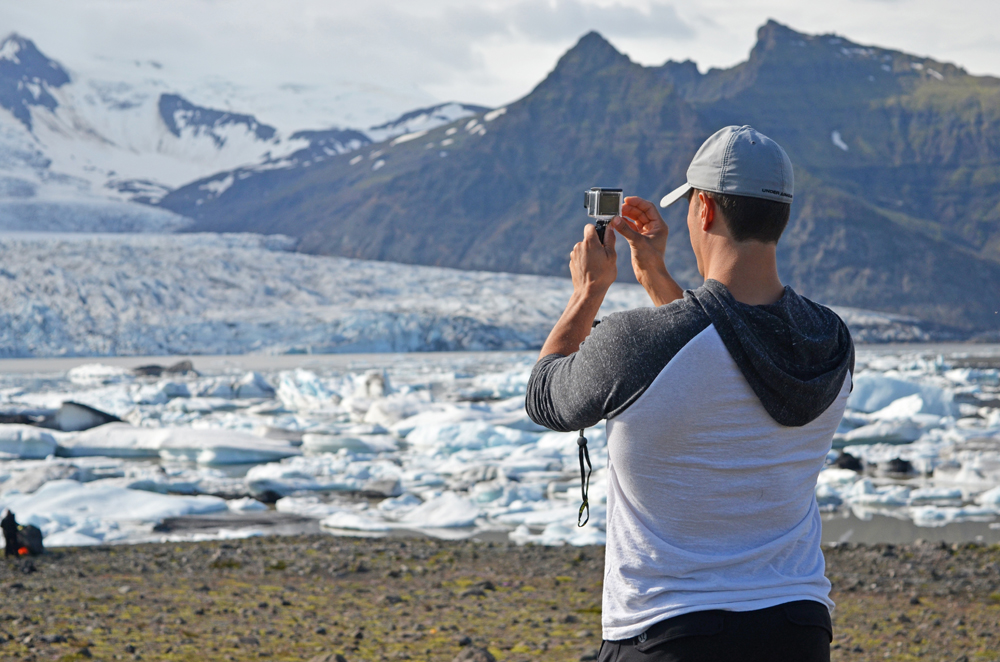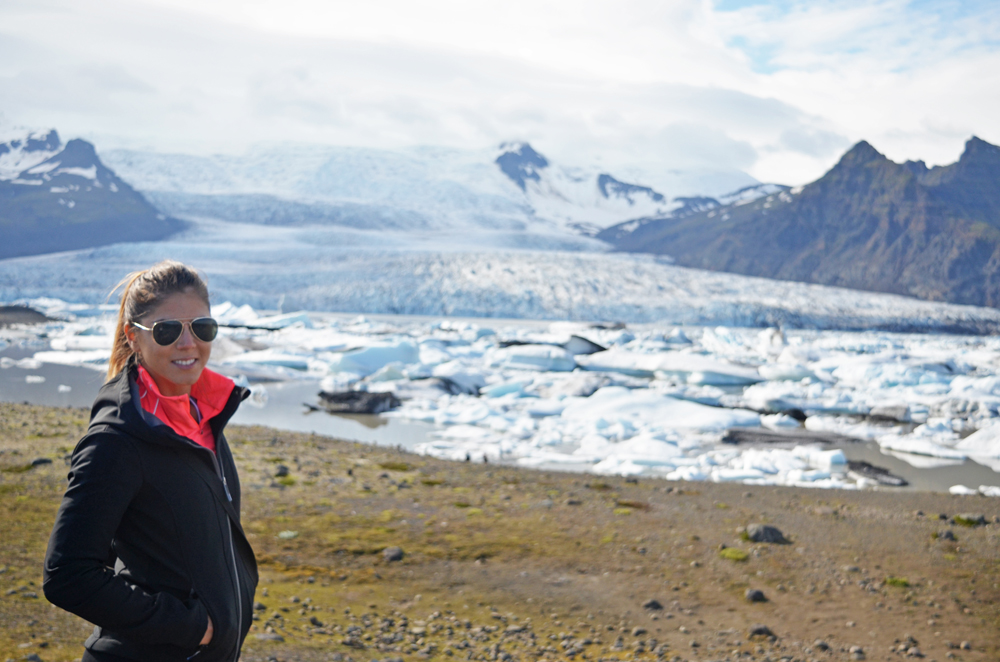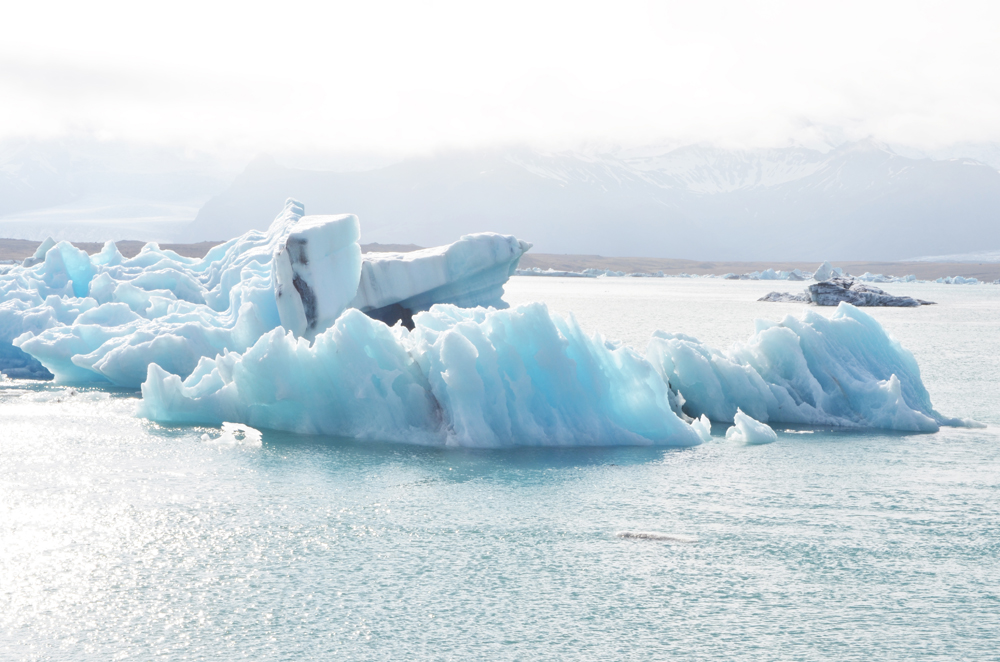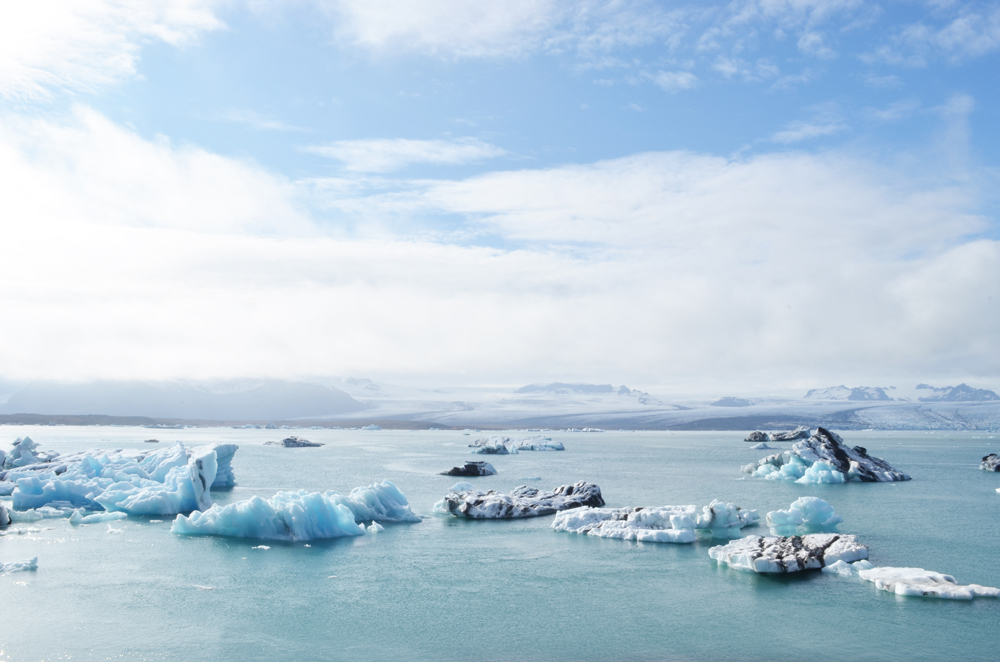 We wanted to make it to the all the way north on the fourth day, but after driving for a long time and stopping every 10 minutes to take a picture we were exhausted. We set up camp in a small village called Breiddalsvik which cost us nothing! Driving on the east coast was amazing. We drove through the clouds, up and down mountains - it was beautiful!
Day 5
Once we packed up our tent we headed north. We didn't get too far before we saw this really cute guesthouse with a cafe called Cafe Margret. The food looked amazing but we only ordered a couple of coffees. We were tempted to try some of their homemade cakes, but....we were on a budget! They love their cakes in Iceland but not as much as they love licorice. They put it in everything!
Once we finished our coffees I went outside to photograph the curious sheep. We just couldn't get enough of them, especially Mike.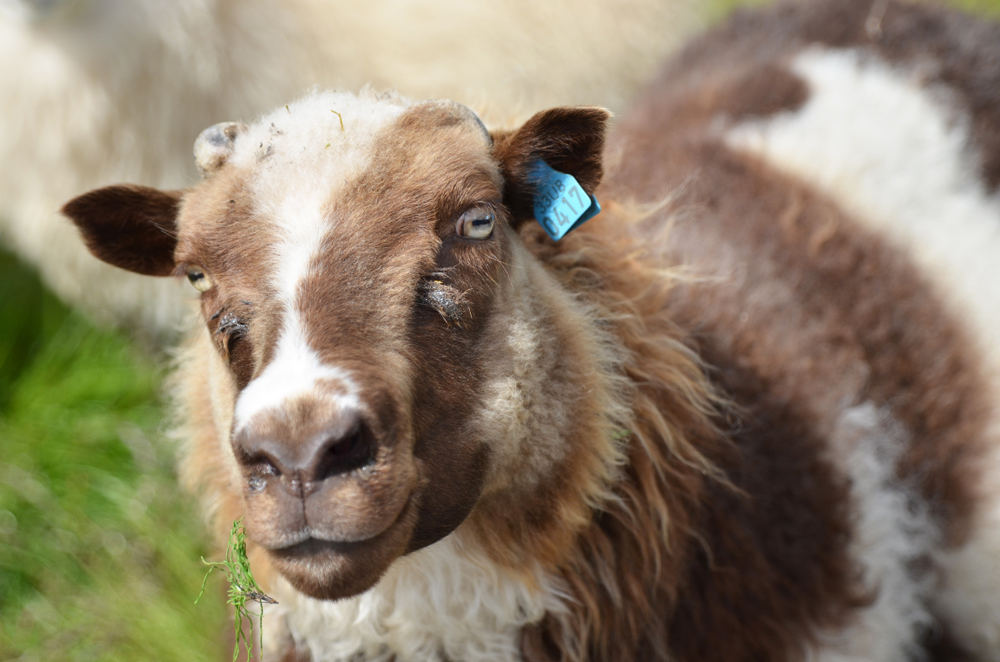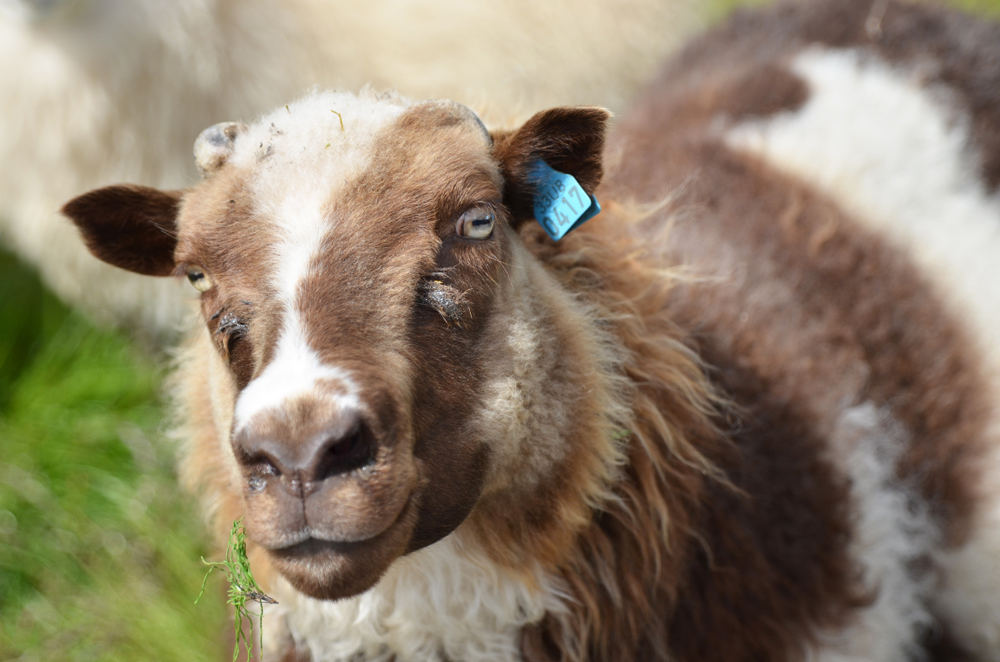 Eventually we got to Myvatn Nature Baths and decided to treat ourselves and spend $37 each for a relaxing thermal bath. It's basically a man made lagoon with 6 million liters of 37-40°C hot geothermal seawater. It is located 100km south of the Arctic Circle!
Some of you may have heard about the Blue Lagoon which is also a man made thermal lagoon, but it's more crowded and slightly more expensive.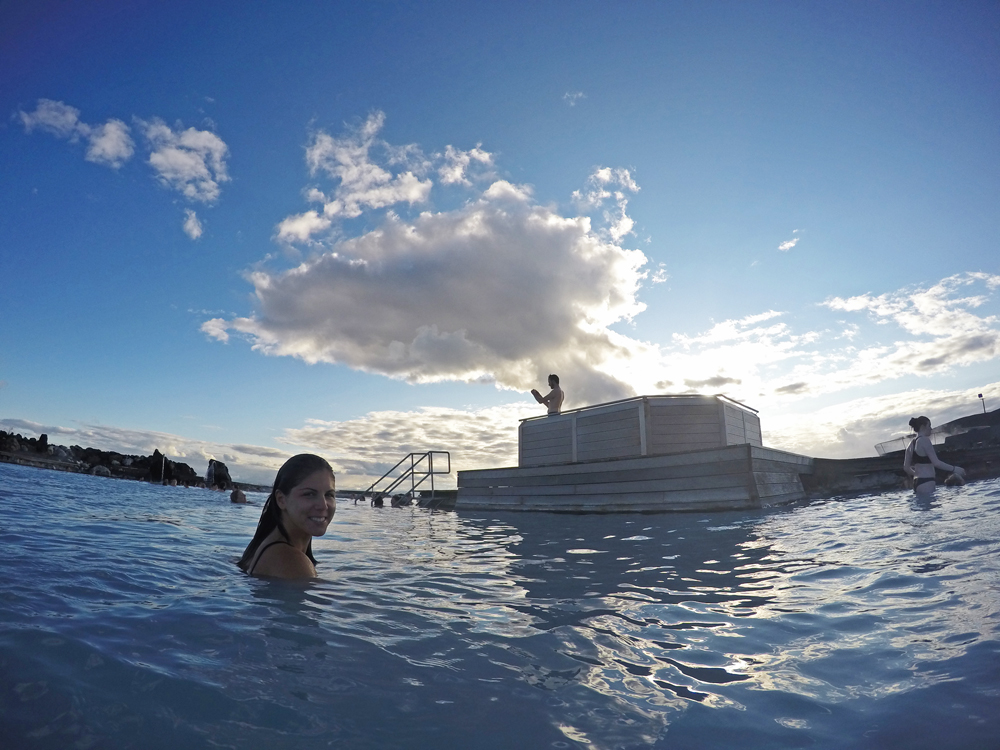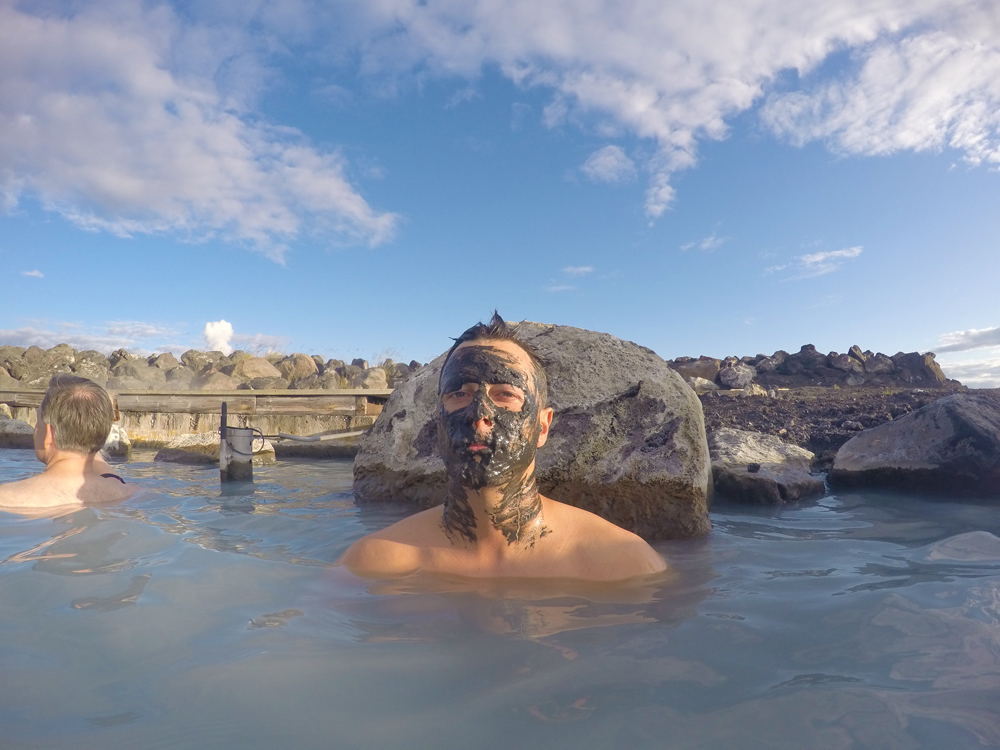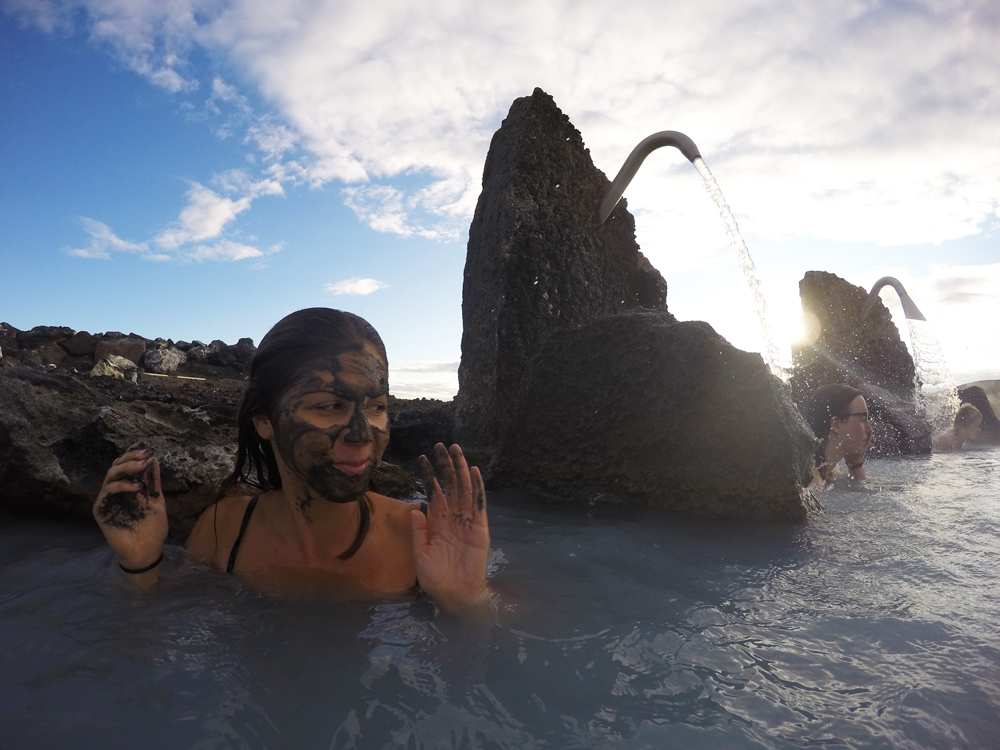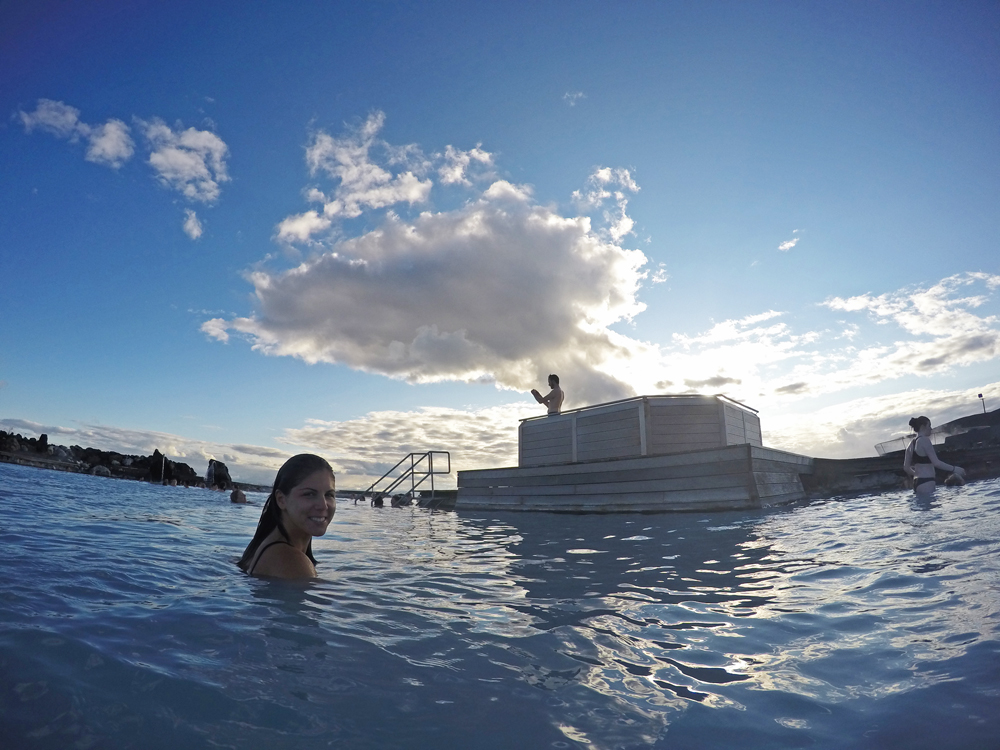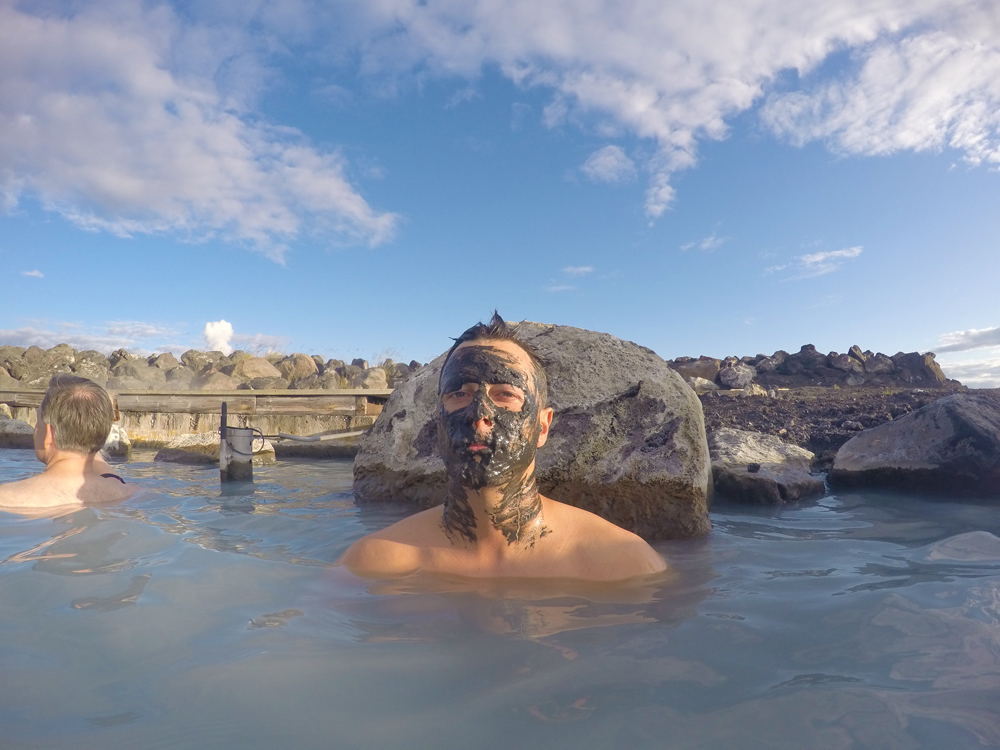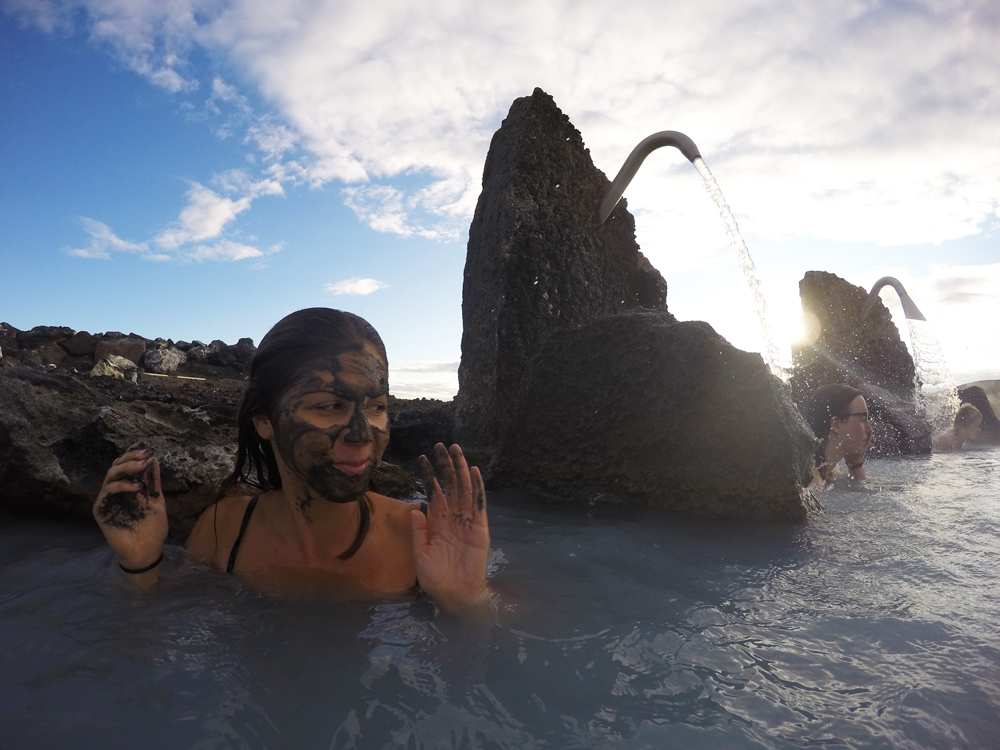 It was so nice to finally shower! :)
The next stop was Akureyri which is the second largest town after Reykjavik. We found a campsite called Hamrar and we paid $12/night per person to stay here. It's a really cute town with many great restaurants and cafes.
Day 6
On the last day, we spent some more time in Akureyri before we headed back south to Reykjavik. We checked out HOF Cultural and Conference Centre.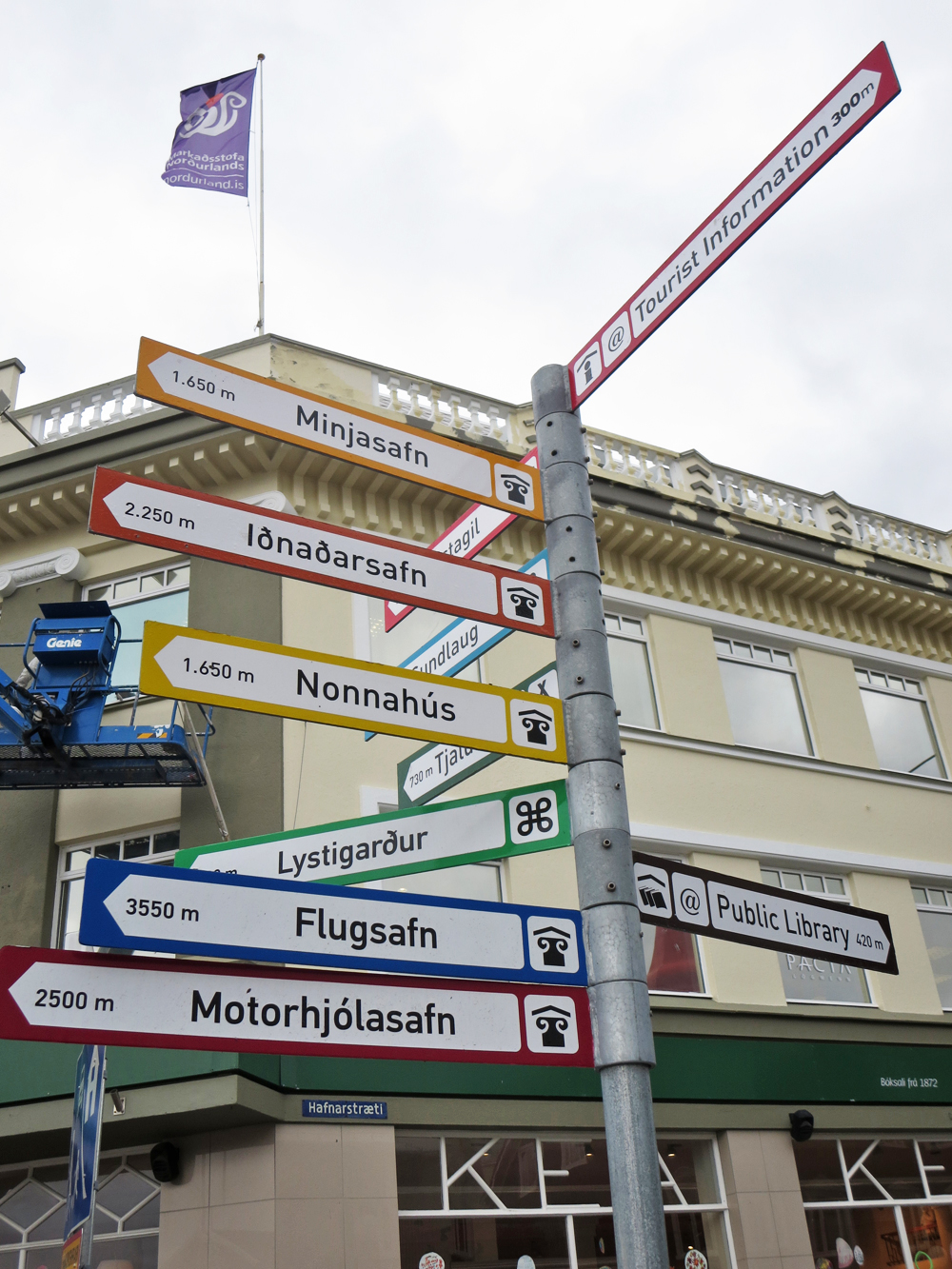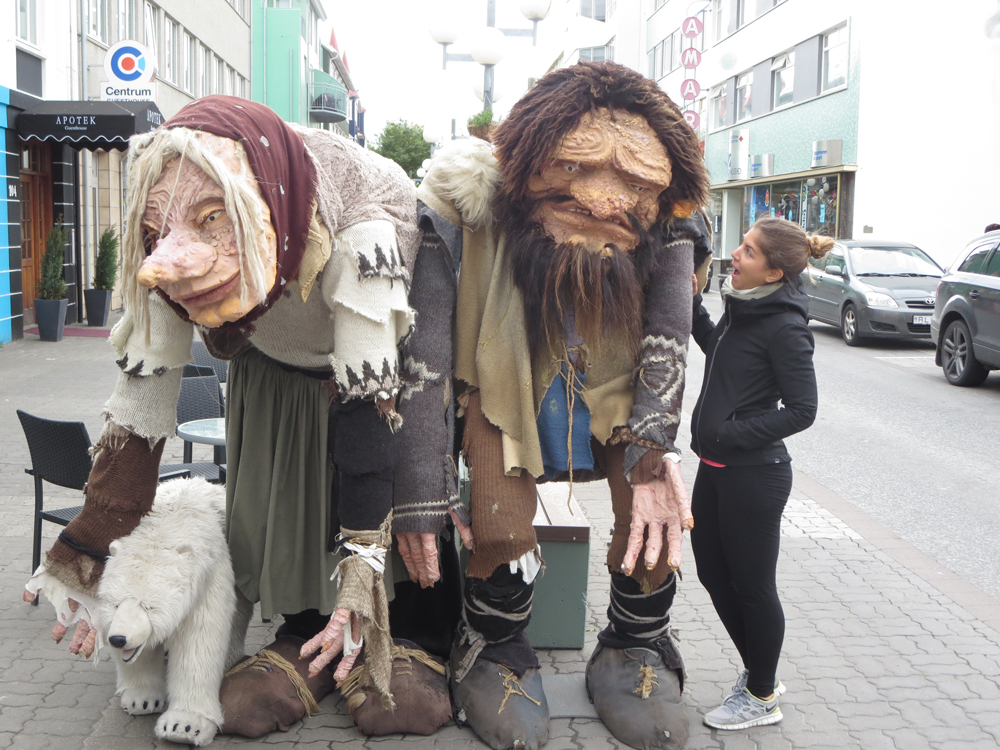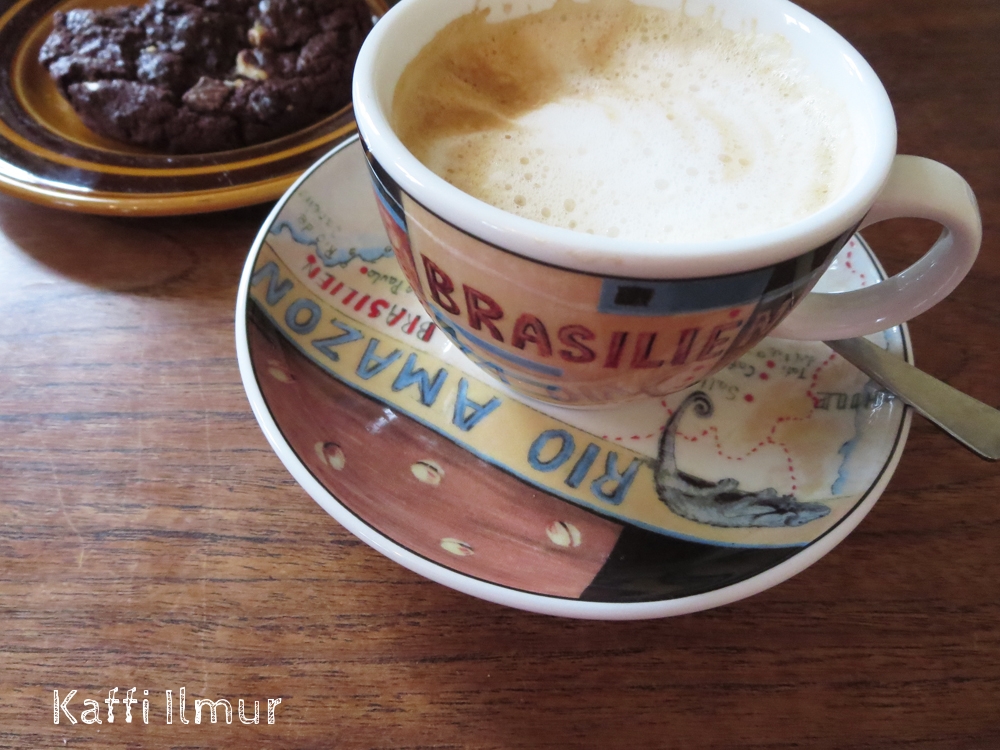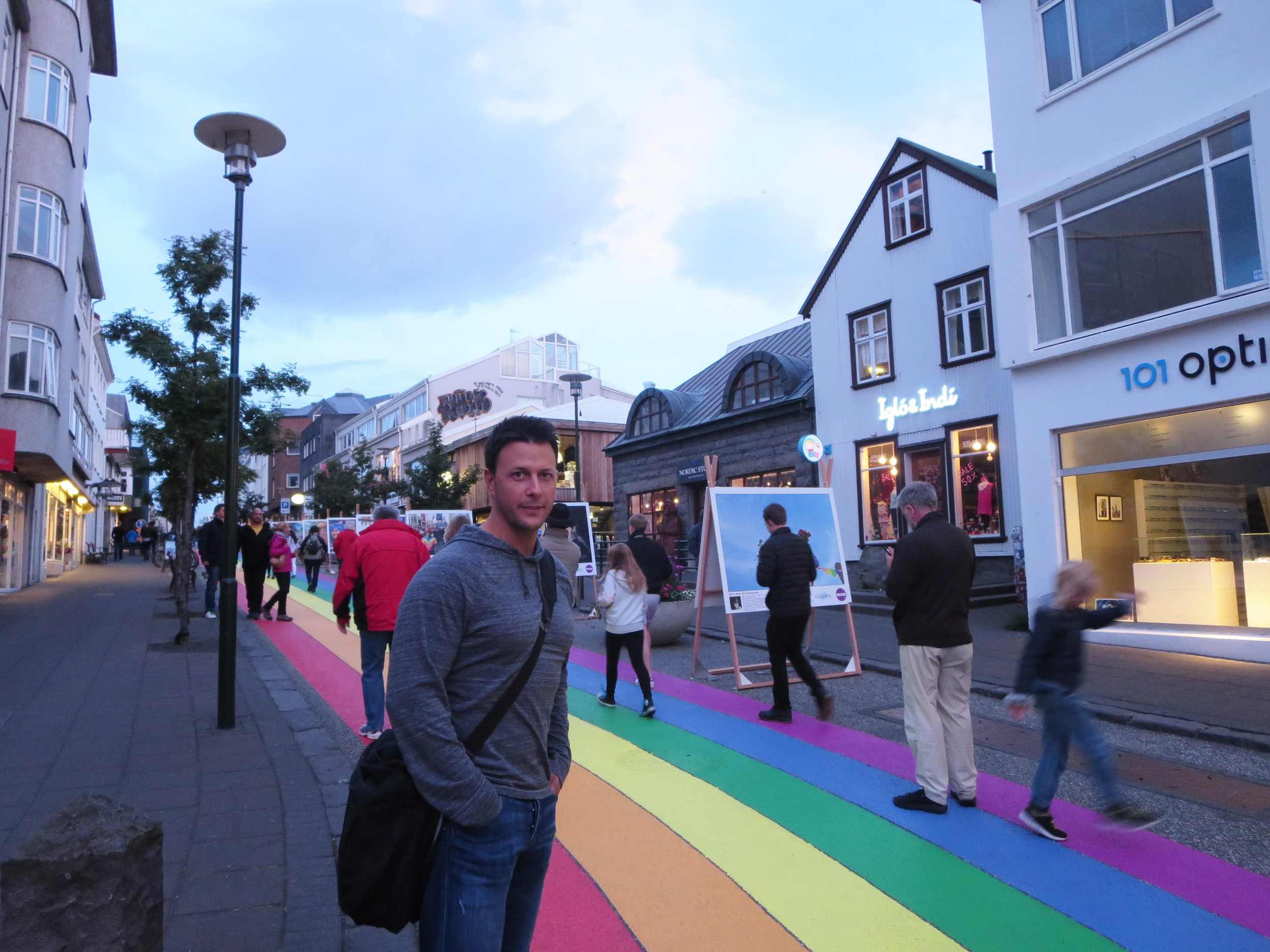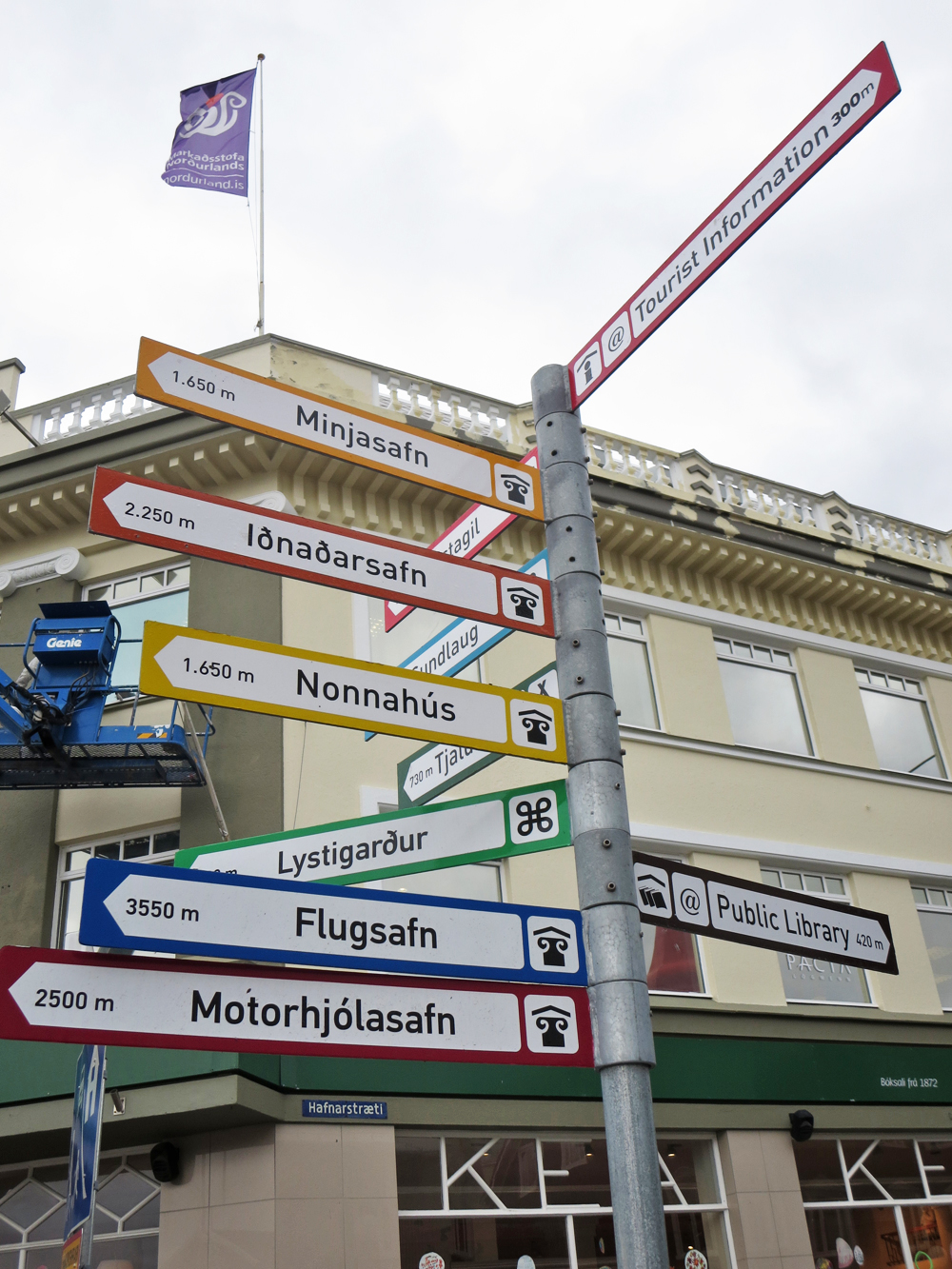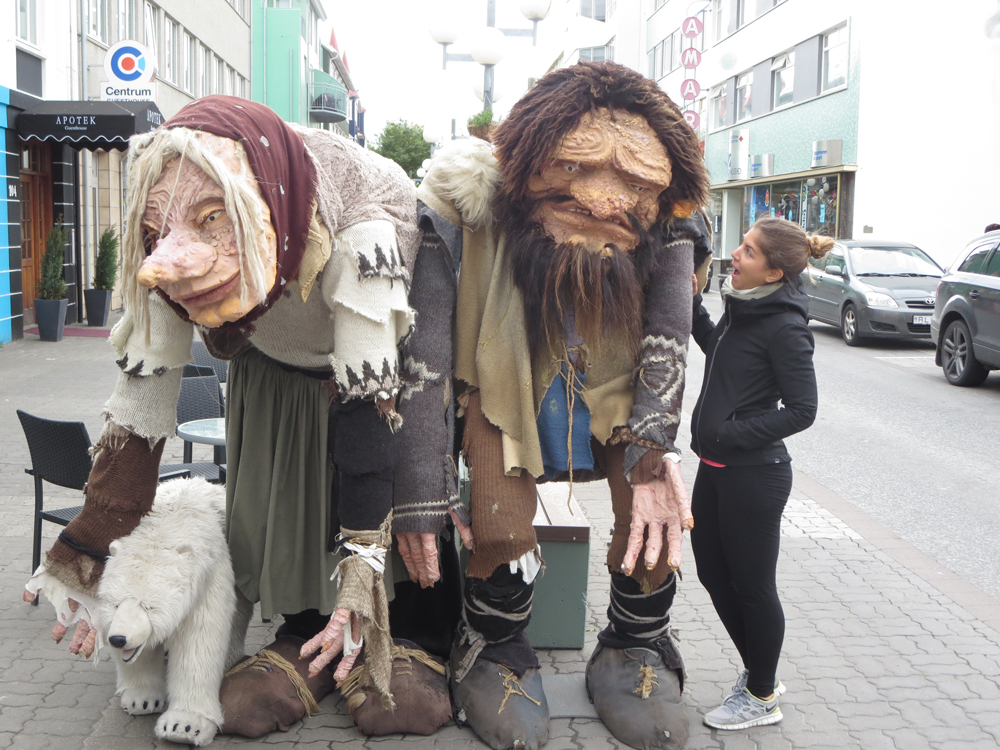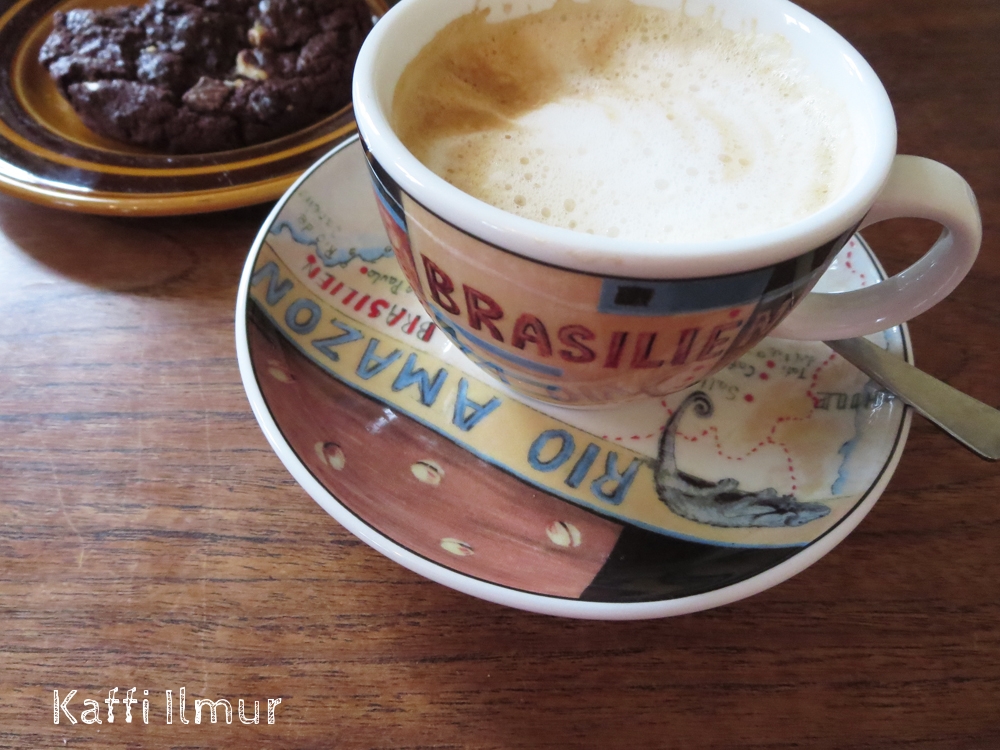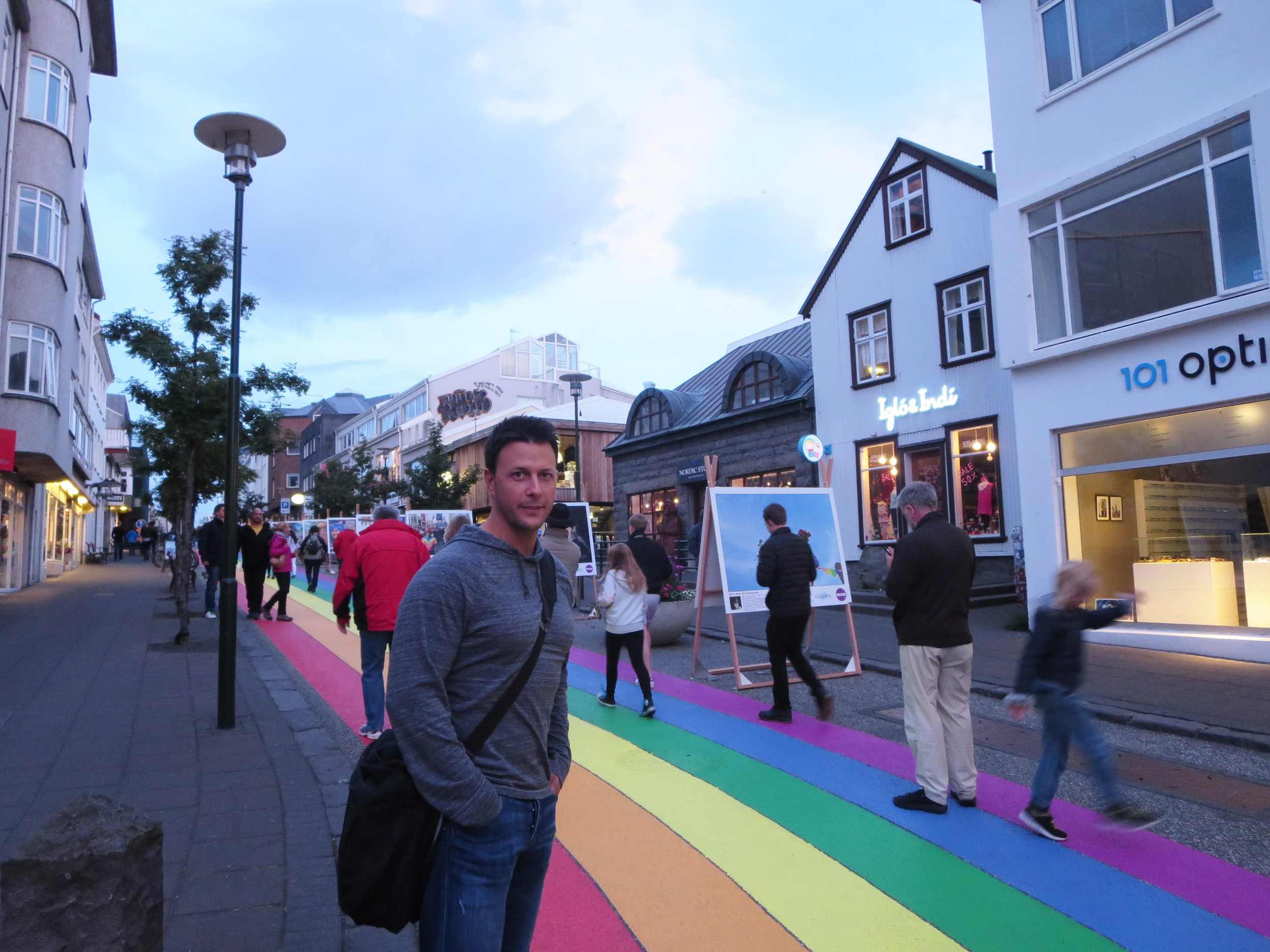 One thing that I found really interesting is the hearts that appear in traffic lights. The hearts appeared as a consequence of the financial crash in 2008, when there was a need for some positive thinking. What a great idea!
The drive down the west coast was not as exciting but it was much easier. For our last night we rented a private room through AirBNB and let me tell you - I was beyond excited to sleep in a WARM bed. I will never take my bed or my duvet cover for granted again!
The next day we got on a flight to Belfast. All in all, we loved Iceland but with more money and time it would have been even better.
Here's the breakdown of how much we spent for 7 days:

Accommodations: $209
Food: $345
Activities: $80
Domestic Transportation: $760
Misc: $10
Tourist Visa: $0

Total: $1404
Daily Average (per person): $100

*Excludes one-way flight from Toronto to Reykjavik ($430 each)
**Currency exchange 07/30/2015, $1 (CAD) = $104 ISK
Don't forget to check out the full gallery below!